Course Timings : 8.10 am-12.40 pm
ABOUT THE DEPARTMENT
NUTRITION, FOOD SERVICE MANAGEMENT AND DIETETICS an undergraduate course was established in the year 2016 by the Department of Home science. Food Service Management is the management of all establishments where food is served and extending the hospitality to customers. Dietetics is the science and art of human nutritional care during health and diseases. Mentoring the students by imparting skill based knowledge to suit hospitals and hospitality industry requirements and to promote a healthy society. Knowledge dissemination, professional competency and nurturing traditional food culture practices are considered as the mission of the course. The curriculum is designed, not only to enhance the student's career opportunities but also to transform the young minds with a strong social responsibility.
The students are trained in the subjects like food science, Microbiology, Nutrition, Physiology, Dietetics, Sports nutrition, Community nutrition Food service management, Family meal management, Interior decorations, Textiles and Human development with special emphasis being placed on implementation in the field of paramedical and food industry. The students are exposed to on-the-job training for a period of 15 days at Hospitals, and taken for field visits to Hotels, Bakeries and Industries. Students are trained to conduct Nutritional Education Programmes in Schools in and around Chennai. The students are given opportunities to participate and present papers in Conferences, Seminars and Workshops (State, Regional, National and International level). This undergraduate program also provides scientific, technological and managerial skills needed for graduates entering into business administration in the field of nutrition and related industry.
JOB OPPORTUNITIES
As a career, hotels, cruise lines, hospitals, fitness centres, nursing homes and government health departments recruit nutrition and dietetics professionals for a good salary. Also after successful completion of the course, they can become free-lance nutritionist, can write articles in newspapers and magazine as content writer related to nutrition and health
STAFF DETAILS
Mrs.R.Vijayavahini , M.Sc., M.Phil., UGC NET, Assistant Professor & Head In-charge
Ms. Sarah Priscilla. S , M.Sc., UGC- NET, Assistant Professor
Ms. Lakshmi.T.S , M.Sc., M.Phil., Assistant Professor
Mrs. S. Mahalakshmi , M.Sc.,SET , Assistant Professor
Mrs. S.Geetha, M.Sc., M.Phil., NET, SET , Assistant Professor
Mrs. Subatra Natarajan , M.Sc., NET , Assistant Professor
Department Activities
One Day workshop on Heart Champs was held on 18.9.2019.
Workshop on Nutrition Support in Children was conducted
Student Achievement
| | | | | | |
| --- | --- | --- | --- | --- | --- |
| Name | Achievement Category | Type | Details | Venue | Award |
| Aashalatha E | Co-Curricular | Inter-Collegiate | Poster Competition | Mmm Hospital, Mogappair | 2nd Prize |
| Aashalatha E | Co-Curricular | Inter-Collegiate | Mime | Mmm Hospital, Mogappair | 2nd Prize |
| Aswini Reshma Raj K | Co-Curricular | Inter-Collegiate | Adzap | Mmm Hospital, Mogappair | 1st Prize |
| Keerthana B | Co-Curricular | Inter-Collegiate | Poster Competition | Mmm Hospital, Mogappair | 1st Prize |
| Aishwarya M | Co-Curricular | Inter-Collegiate | Mime | Mmm Hospital, Mogappair | 2nd Prize |
| Dharshini P | Co-Curricular | Inter-Collegiate | Thirukkural Competition | Loyola College | 3rd Prize |
| Dharshini P | Co-Curricular | Inter-Collegiate | Mime | Mmm Hospital, Mogappair | 2nd Prize |
| Gayathri N | Co-Curricular | Inter-Collegiate | Mime | Mmm Hospital, Mogappair | 2nd Prize |
| Jeevitha R | Co-Curricular | Inter-Collegiate | Thirukkural Competition | Loyola College | 2nd Prize |
| Priyanka R | Co-Curricular | Inter-Collegiate | Mime | Mmm Hospital, Mogappair | 2nd Prize |
| Saranya S | Co-Curricular | Inter-Collegiate | Mime | Mmm Hospital, Mogappair | 2nd Prize |
| Subaga D | Co-Curricular | Inter-Collegiate | Cookery Competition | Mmm Hospital, Mogappair | 1st Prize |
| Naveena D | Co-Curricular | Inter-Collegiate | Adzap | Mmm Hospital, Mogappair | 1st Prize |
| Yoga Vijaya Sena P | Co-Curricular | Inter-Collegiate | Adzap | Mmm Hospital, Mogappair | 1st Prize |
| Bhuvaneswari R | Co-Curricular | Inter-Collegiate | English Debate | Mcc | 2nd Prize |
| Reshma A | Co-Curricular | Inter-Department | Achamthavir – Drawing Competition | Tamil Dept. Sdnb | 1st Prize |
| Rajapraveena S | Association Event | Inter-Department | Tongue Twister | Hindi Dept Sdnb | 2nd Prize |
| Rajapraveena S | Co-Curricular | Inter-Collegiate | Adzap | Mmm Hospital, Mogappair | 1st Prize |
| Rhithika Srinivasan | Co-Curricular | Inter-Collegiate | English Debate | Mcc | 2nd Prize |
| Keerthana P | Academic | Inter-Collegiate | Paper Presentation | Chinmaya Mission | 3rd Prize |
| Sanjana B | Academic | Inter-Collegiate | Paper Presentation | Chinmaya Mission | 3rd Prize |
FACULTY DETAILS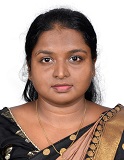 M.Sc, UGC - NET
ASSISTANT PROFESSOR
Specialization: Foods and Nutrition
Experience: 3.6 Years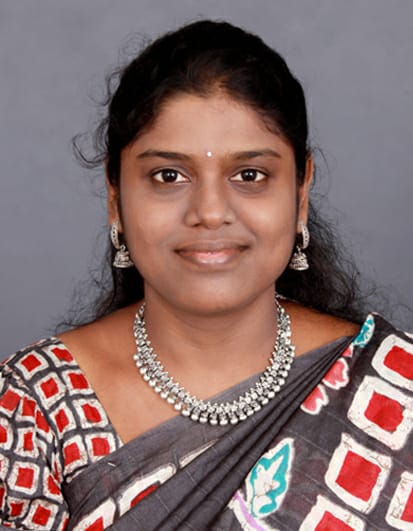 M.Sc., M.Phil., UGC- NET
Assistant Professor
Specialization: Food service management, Dietetics
Experience: 1.2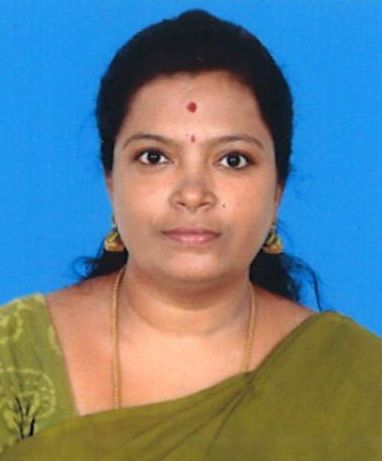 M.Sc., SLET
Assistant Professor
Specialization: Textiles and Interior Decoration
Experience: 1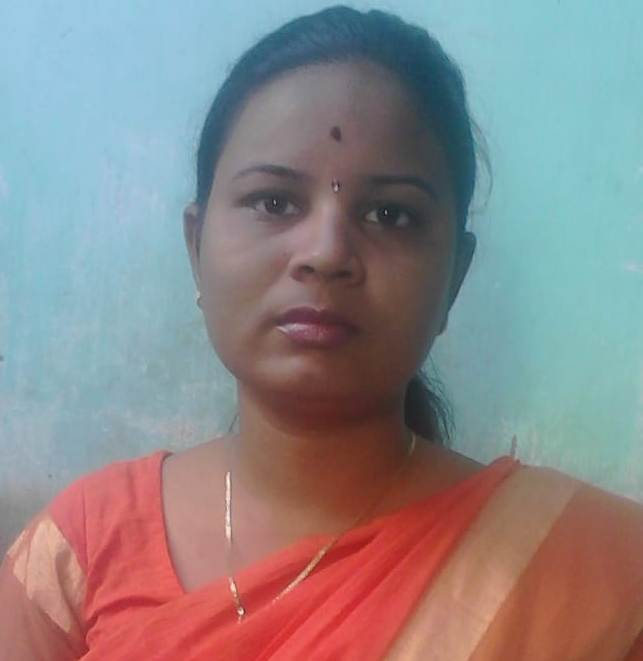 M.Sc., M.Phil.,TNSET,UGC-NET
Assistant Professor
Specialization: Foods and Nutrition
Experience: 11months
M.Sc., UGC-NET
Assistant Professor
Specialization: Food Service Management, Dietetics
Experience: 6months