Course Timings : 1 pm to 5.30 pm
ABOUT THE DEPARTMENT
The course was started in 2018-19. It is the most sought-after course. The main objective of the course is to prepare the students for placements in banks and financial institutions and to prepare them for higher courses like MBM, ICWA, MBA, CA, etc.
Job Opportunities
Course prepares the students
To make them employable in the Banking Industry
To make them employable in the Insurance Industry
To have a holistic personal development.
To take up more research work.
STAFF LIST
Balakamakshi T Y,M.A (CS), M.Com, M.Phil, SET 2017-Head in charge
Sudha V,M.Com, M.Phil, NET 2013,Assistant Professor
Dr.R Sangeetha, M.Com,M.Phil,Ph.D,Assistant Professor
Invited Talk on Employment Opportunities in Banking Sector

Board of Studies Meeting on 31-10-2019

Case Study analysis on Life Insurance on 17-12-2019
FACULTY DETAILS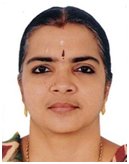 M. Com, MBA, M.Phil, Ph.D
ASSISTANT PROFESSOR
Specialization: Banking and Insurance
Experience: 6 Years
M.Com, M.Phil, Ph.D
ASSISTANT PROFESSOR
Specialization: HRM , Foreign trade, Company law
Experience: 6 Years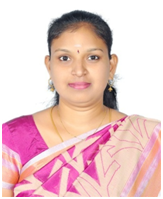 M.Com., M.Phil., Ph.d., PDF., SET
ASSISTANT PROFESSOR
Specialization: Marketing, Retail Marketing, Human Resource Management , Research Methodology
Experience: 4 Years