Course Timings : 8.10 am-12.40 pm
ABOUT THE DEPARTMENT
To appease the growing demand for the nutrition with promising career prospects, the Department of Home science was established in the year 2013 with an undergraduate course in Clinical Nutrition and Dietetics. NUTRITION is the study of influence of food intake on health &well-being and DIETETICS is the application of nutrition knowledge particularly tailored to individual needs in the prevention and management of disease.
The students are trained in the subjects like food science, Microbiology, Nutrition, Physiology, Clinical nutrition, Dietetics, Sports nutrition and Food service management with special emphasis being placed on implementation in the field of paramedical and food industry. The students are exposed to on-the-job training for a period of 15 days at Hospitals, and taken for field visits to Hotels, Bakeries and food industries. Students are trained to conduct Nutritional Education Programmes in Schools in and around Chennai. The students are given opportunities to participate and present papers in Conferences, Seminars and Workshops (State, Regional, National and International level). This undergraduate program also provides scientific, technological and managerial skills needed for graduates entering into business administration in the field of nutrition and related industry.
Job OPPORTUNITIES
As a career, hospitals, hotels, cruise lines, fitness centers, nursing homes and government health departments (like Child Development ProjectOfficer), recruit nutrition and dietetics professionals for a good salary. Also, after successful completion of the course, they can become free-lance nutritionist, can write articles in newspapers and magazine as content writer related to nutrition and health.
STAFF DETAILS
Mrs. V.Subasshini , M.Sc., M.Phil., UGC NET, Assistant Professor & Head In-charge
Mrs. P. Uma maheswari , M.Sc., M.Phil., UGC NET, Assistant Professor
Dr. T. Sivapriya, M.Sc., M.Phil., Ph.D , SET, UGC NET , Assistant Professor
Mrs. Aruna M, M.Sc., UGC NET , Assistant Professor
Mrs. Sangavi P, M.Sc., UGC NET , Assistant Professor
Mrs. Kezia. J, M.Sc., M.B.A. (HR), M.Phil., UGC NET , Assistant Professor
VIRTUAL TALK ON "NUTRITION AND PRODUCT DEVELOPMENT- FUTURE OF FOOD INNOVATIONS"
Report – Guest lecture
New Product development is the lifeblood of the food industry, from refining an established product range to developing completely new products. The need for personalized nutritious food products which are organic and healthy are increasing.
To integrate the realms of food product development in production of novel nutritious food products, an inquisitive guest lecture on 'NUTRITION AND PRODUCT DEVELOPMENT -FUTURE OF FOOD INNOVATION' was organized on 21 st March 2021, by inviting the eminent speaker, Dr. G. Nagamaniammai, M.Tech, Ph.D., Associate Professor, Food Process Engineering, SRM Institute of Science and Technology. The speaker imparted knowledge on various aspects of NPD like food product innovations, future of food trends, nutraceutical, functional foods, categories and need for process food, stages in developing new product, food perception model, scope of entrepreneurship in processed food, etc. Nearly 212 participants got benefitted by the updated insights on NPD through the virtual talk.
Youtube link : https://www.youtube.com/watch?v=LdCRIcOun4E
Department Activities
STUDENT ACHIEVEMENT
| | | | | | |
| --- | --- | --- | --- | --- | --- |
| Name | Achievement Category | Type | Details | Venue | Award |
| DEVALAKSHMI K | FineArts | Inter-Department | DIVA Group dance | SDNB | 3rd prize |
| DEVALAKSHMI K | Co-Curricular | Inter-Collegiate | Dance competition | St.Brittos College | 1st prize trophy |
| DEVALAKSHMI K | Co-Curricular | Inter-Collegiate | Dance competition | CTTE College | I prize trophy |
| GOMATHI P | Co-Curricular | Inter-Collegiate | Cookery competition | MMM hospital, Mugappoir | 3rd prize |
| JAYASHREE S | FineArts | Inter-Department | DIVA Group dance | SDNB | 3rd prize |
| JOTHIRLAATHAA B | Co-Curricular | Inter-Collegiate | Mime | MMM hospital, Mugappoir | 1st prize |
| MEGALAPRIYA K | Co-Curricular | Inter-Collegiate | Mime | MMM hospital, Mugappoir | 1st prize |
| MEGHA K | Sports | National | Ballbadminton | Madras University Union Ground | Second place |
| MEGHA K | Co-Curricular | Inter-Collegiate | Cookery competition | MMM hospital, Mugappoir | 3rd prize |
| NANDHINI K | Co-Curricular | Inter-Collegiate | COLLAGE COMPETITION | SDNBVC | 2ND PRIZE |
| PADMASREE S | Co-Curricular | Inter-Collegiate | Fashion show | MMM hospital, Mugappoir | 2nd prize |
| PADMASREE S | FineArts | Inter-Department | DIVA Group dance | SDNB | 3rd prize |
| PREETHI M | Sports | Inter-Collegiate | Hockey | YMCA college | Fourth place |
| RAJALAKSHMI H | Co-Curricular | Inter-Collegiate | Mime | MMM hospital, Mugappoir | 1st prize |
| RAMALAKSHMI A | Co-Curricular | Inter-Collegiate | Poster presentation | MMM hospital | II prize |
| SOUNDHARYA S | Co-Curricular | Inter-Department | collage competition | SDNBVC | 2ND PRIZE |
| THULASI SHREE G | Co-Curricular | Inter-Collegiate | Mime | MMM hospital, Mugappoir | 1st prize |
| THULASI SHREE G | Co-Curricular | Inter-Collegiate | Poster presentation | Noble Hospital, Purasawalkam | 2nd prize |
| IYSWAREYA k | Co-Curricular | Inter-Collegiate | Fashion show | MMM hospital, Mugappoir | 2nd prize |
| ISHATHRI P V | Co-Curricular | Inter-Collegiate | Poster presentation | Noble Hospital, Purasawalkam | 3rd prize |
| ISHATHRI P V | Co-Curricular | Inter-Collegiate | Poster presentation | MMM hospital, Mugappoir | 3rd prize |
| ISHATHRI P V | Co-Curricular | Inter-Department | Connection | Sanskrit Dept. SDNB | 2nd prize |
| KAVYA V | Co-Curricular | Inter-Department | Connection | Sanskrit Dept. SDNB | 2nd prize |
| SHWEDHA B K | Co-Curricular | Inter-Department | Connection | Sanskrit Dept. SDNB | 2nd prize |
| BHUVANESHWARI S | Co-Curricular | Zone | Poster competition | IDA-Chennai chapter | 2nd prize |
| BHUVANESHWARI S | Co-Curricular | Inter-Collegiate | Cookery competition | MMM hospital, Mogappair | 2nd prize |
| BRINDA A | Co-Curricular | Inter-Collegiate | Poster competition | Anna Adarsh college | 3rd prize |
| HEMALATHA S | Association Event | Inter-Department | Photography competition | Viscom dept. SDNB | 2nd prize |
| JOTHIKA M | Co-Curricular | Zone | Poster competition | IDA-Chennai chapter | 2nd prize |
| NAZREEN BAGUM A | Co-Curricular | Zone | Poster competition | IDA-Chennai chapter | 2nd prize |
| PRIITHY C | FineArts | Inter-Department | DIVA Group dance | SDNB | 3rd prize |
| PRIYADHARSHINI R | Co-Curricular | Zone | Poster competition | IDA-Chennai chapter | 2nd prize |
| SWATHI J | Co-Curricular | Inter-Department | Tamil poetry competition | Tamil Dept. SDNB | 3rd prize |
| SWATHI J | Co-Curricular | Inter-Collegiate | Poetry writing | MAR Gregorias Arts and science college | 2nd prize |
| AISHWARYA NAIR P | Co-Curricular | Inter-Collegiate | Essay writing Hindi | Valliammal college for women | 2nd prize |
| KEERTI R | Co-Curricular | Zone | Poster competition | IDA-Chennai chapter | 2nd prize |
| NAGALAKSHMI V | FineArts | Inter-Department | DIVA Group dance | SDNB | 3rd prize |
| NAGALAKSHMI V | Association Event | Inter-Department | DEBATE COMPETITION | Journalism dept. SDNB | SPECIAL PRIZE |
| NAGALAKSHMI V | Co-Curricular | Inter-Collegiate | Fashion show | MMM hospital, Mogappair | 2nd prize |
| NAGALAKSHMI V | Association Event | Inter-Department | Connection | Sanskrit dept. SDNB | 1st prize |
| PADMARANJANI R | Co-Curricular | Inter-Department | Connection | Sanskrit dept. SDNB | 1st prize |
| PADMARANJANI R | Co-Curricular | Inter-Collegiate | Poster competition | Anna Adarsh college | 1st prize |
| RUKAIYA FARKANA S | Co-Curricular | Inter-Department | Connection | Sanskrit dept. SDNB | 1st prize |
| AKSHAYA M | Co-Curricular | Inter-Collegiate | Fashion show | MMM Hospital, Mogappair | 2nd prize |
| BRINDHA B | Co-Curricular | Inter-Collegiate | Fashion show | MMM Hospital, Mogappair | 2nd prize |
| NIRMALA S | Co-Curricular | Inter-Department | Kavithai poti | SDNB VAISHNAV COLLEGE | 3rd prize |
| NIVETHA G | Co-Curricular | Inter-Collegiate | Fashion show | MMM Hospital, Mogappair | 2nd prize |
| SNEHA SRI S | Co-Curricular | Inter-Collegiate | Mime show | MMM Hospital, Mogappair | 1st prize |
| SNEHA SRI S | FineArts | Inter-Department | DIVA Group dance | SDNB | 3rd prize |
| SRIMATHY V | Co-Curricular | National | scouts & guides | | Rashtrapathi Award |
| SRIMATHY V | Co-Curricular | Inter-Collegiate | Fashion show | MMM Hospital, Mogappair | 2nd prize |
| ANITHA C | FineArts | Inter-Department | DIVA Group dance | SDNB | 3rd prize |
| GAYATHRI S | Co-Curricular | Inter-Collegiate | Vishnu sakasranamam | MGR janaki college | 2nd prize |
| GAYATHRI S | Association Event | Inter-Department | Ramp walk | Sanskrit Dept. SDNB | 1st prize |
| GAYATHRI S | Co-Curricular | National | Dakshin Bharat Hindi Title Prachar Sabha | Dakshin Bharat Hindi Title Prachar Sabha | award |
| NIRMALA R | Association Event | Inter-Department | Ramp walk | Sanskrit Dept. SDNB | 1st prize |
| SRAVISHTA S | Co-Curricular | Inter-Collegiate | Mime show | MMM Hospital, Mogappair | 1st prize |
FACULTY DETAILS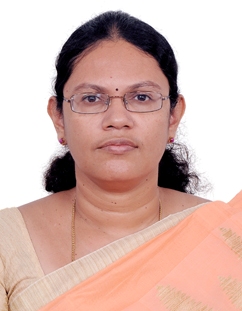 Bsc Msc NET
Assistant Professor
Specialization: Guiding M.Sc Research projects ( five years and six months)
Experience: 7.4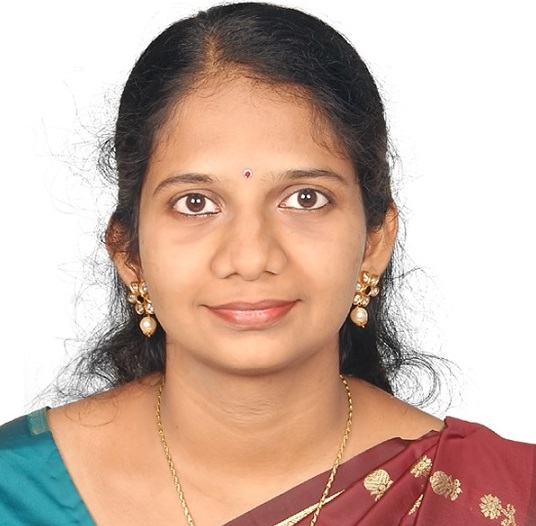 Bsc Msc NET
Assistant Professor
Specialization: Foods and nutrition
Experience: 2 Years and 7 months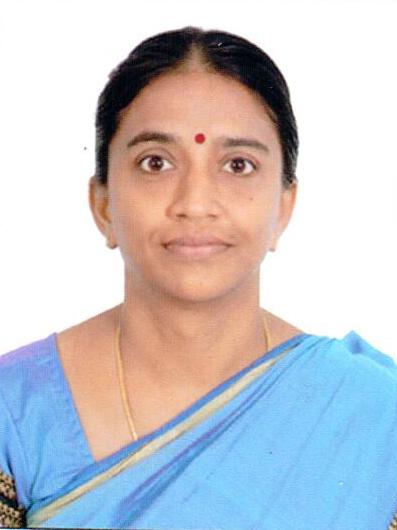 Ph.D,M.Phil,M.Sc,NET,SLET,R.D
ASSISTANT PROFESSOR
Specialization: Dietetics, Therapeutic dietetics, Functional foods
Experience: 3.1