ABOUT THE DEPARTMENT
The prime objective of this programme is to build a strong foundation in activities relating to the functioning of corporate undertakings. The programme will facilitate the learners in obtaining lucrative career options in corporate sector and also equips them to undertake courses like company secretaries, chartered accountancy, cost and work accountants and M.B.A.
Provides Internship Training as part of the curriculum to give exposure to the functioning of corporate undertakings
Highly qualified and experienced faculty
Well-equipped library with internet connectivity
Eligiblity – B.Com(General), B.Com(CS), B.Com(BIM), B.Com(ISM), B.Com(PA), B.Com(CA), BBA, B.Com(Hons), B.Com(A&F).
JOB OPPORTUNITIES
Accounting, finance, marketing and consultancy
Banking and Insurance
Positions in share trading firms
Self-employment
Industrial Visit – Herbal Treatment Center
Staff Profile
Dr.R. Lakshmi ,M.Com,M.Phil, B.Ed,Ph.D, Associate Professor and Head
Dr.S. Jamuna ,M.Com,M.Phil,CS(Inter),M.B.A,SET, Ph.D. Assistant Professor
Mrs.R.Harini,,M.Com,M.Phil,SET, Assistant Professor
Dr.Vimala Vasudevan,MHRM.,M.B.A(HR).,M.Com.,Ph.D,Assistant Professor
FACULTY DETAILS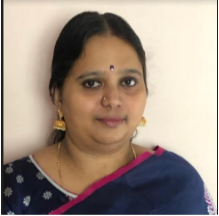 MHRM.,M.B.A(HR).,M.Com.,Ph.D,
Assistant Professor
Specialization: Commerce
Experience: 9