ABOUT THE DEPARTMENT
Department of Sanskrit was started in the year 1968 in the Aided Stream and in the year 1982 in the Self – Finance stream . Since then the Department has offered Part- I Sanskrit to the College students.
SANSKRIT being the ancient language , has it's own cultural heritage and treasure of knowledge . Department of Sanskrit introduces the Language to the students from it's basics. Classical works of great poets are taught thus enabling students to enjoy the aesthetics of this Language. Along with this an introduction to Ayurveda is also given to the students in their syllabus 'Vaidyakiya Subhashita Sahityam'. Approximately 40 students opt for Part – I Sanksrit.
BASIC SANSKRIT is also offered as Non Major elective Paper for those students who have not studied Sanskrit at school level. This helps the students to read , write and speak this Deva Bhasha . Approximately 50 students from various departments get enrolled for learning Sanksrit Basic in every academic year.
Central Government has decided to promote , propagate and uplift the use of Sanskrit throughout the Nation. Our College as an institution of Education has already strived hard towards this goal for the past four decades.
COURSE OFFERED
Foundation Courser Sanskrit – Part I for All UG Program
Non Major Elective Paper Basic Sanskrit
SANSKRIT ASSOCIATION
The following association activities are carried by the department of Sanskrit.
WORKSHOP
HEALTH BENEFITS OF MUDRAS
Commemorating 50th Golden Jubilee Celebrations of S.D.N.B. Vaishnav College for Women (Autonomous) the Department of Sanskrit has organized for a one day workshop on " Health benefits of Mudras" on 18/02/2019. Yoga Acharya Murali Krishnan. V.N. , Founder–Ishwar's Yoga Kendra, Vidudhalai Nagar,Chennai along with his team joined hands with the Department of Sanskrit and educated our students on the basic concepts of MUDRAS.
Hands-on training was given on various MUDRAS such as
Chin Mudra,
Adi Mudra
Maha Mudra
Simha Mudra
Dhyana Mudra
Ashwini Mudra
Shambhavi Mudra
Agochari Mudra
Bhairavi Mudra
Sanmukhi Mudra
An awareness was created among young students about our Ancient Health boosting Technique "MUDRAS". Our Students got benefited both physically and mentally by these mudras.
Educational Trip
The Department of Sanskrit organized an one day Educational Trip to the "Government Oriental Manuscripts Library And Research Centre " in the Anna Centenary Library on 13th December 2018 . Second Year students took part in the trip. Students were allowed to read and explore to manuscripts present there. Around forty seven thousand , Sanskrit Manuscripts were found there and a few were read by the students. This was a memorable experience for the students.
DEPARTMENT OF SANSKRIT VISITS
SRI VEDAVYASA GURUKULAM VEDAPATASALA Click here
FACULTY DETAILS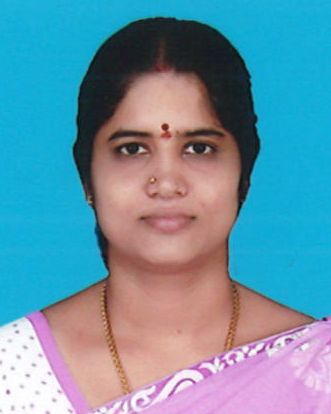 M.A., M.Phil,Ph.D,Dip(Astrology)
Assistant Professor
Specialization: Saiva Upanisads
Experience: 10 Years