MISSION OF THE DEPARTMENT
To prepare the students for meeting the global requirements in Hi-tech Emerging & Thrust areas of physics
To create an aptitude for research in the minds of student and to introduce the basic requirements of research.
VISION OF THE DEPARTMENT
Research projects
Collaborations
Employability
ABOUT THE DEPARTMENT
The Department of Physics was established in the year 1969 to teach ancillary Physics for B.Sc Mathematics students. B.Sc Degree course in Physics major was started in the year 1978 under the aided stream. The first batch of Graduate Physics students successfully came out during the year 1981-82. As a milestone in the progress of the department, the M.Sc Physics course has been started in the academic year 2008- 2009 in the self-finance stream. The department is upgraded as research department in the year 2013. So far 21 students completed their M.Phil and one student got her Ph.D degree under the guidance of Dr.S. Lakshmi. Today we have well equipped Physics lab having equipment worth of nearly 35 lakhs.There are 2623general physics books, 492 UGC books, seven e journals and many e books are available in the library.
Various guest lecturers has been organized by the department under the UGC fund for the benefit of students .The Physics association activity includes lectures by eminent persons, inter department competitions and inter collegiate competitions with active participation from students every year. Two UGC minor research projects and student basic science research projects have been completed by Dr.S. Lakshmi and Dr. S. Chenthamarai.The carrier oriented Add on parallel course has been introduced during the year 2008-2009 at the first degree level on "Television and Video Production".Our department received funding for the academic year2014-2015 and 2015-2016 under the DBT Star Colleges Scheme from the department of Biotechnology, Government of India.
Ms. S. Aishwarya Lakshmi, B.Sc Physics, won first place in "Talk your way to Japan" a speech contest held on 2nd September 2018 in Japanese organized by ABK-AOTS DOSOKAI. As a part of Japanese communication and cultural exchange group she visited various parts of japan. Our student S. Sangeetha was selected in the state Hockey team and also she was the state champion in Vollyball. A. Jayapriya is selected for the state food ball team. Many of our students presented their research Papers in various International/ National Conference/ Seminar/ Symposium organized by various institutions across the state.
Department facilities offered to our students
Sophisticated instruments such as FT-IR, UV-Visible spectrophotometer, Muffle furnace, Hot plate, Microwaveoven, centrifuge, Temperature controlled water bathetc. are available for our students to carry out the research based projects. Students have been motivated guided by the faculty to do research projects in the areas like crystallography, crystal growth, thin film deposition, green synthesis and synthesis of nanomaterials by various routes.
Syllabi
The research based projects are introduced in the UG curriculum from the academic year 2015-2016 onwards.Pattern of outcome based education (OBE) has been introduced from the academic year 2020-2021. Learning outcomes and course outcomes have been formulated for all the core and allied papers. Course outcomes are mapped with programme specific outcomes and the correlations are analyzed. Medical physics is the non major elective paper offered to the students of other departments
COURSES OFFERED
B.Sc Physics,
M.Phil Physics – Full time
Ph. D (Part-time and Full-time)
Thrust areas of research
X-ray Crystallography
Crystal growth
Nano synthesis
Thin films
JOB OPPORTUNITIES
B.Sc Physics graduates find placement in academic institutions, government research organizations and industry such as energy and renewable energy, nanotechnology, science and telecommunications etc.
PHYSICS ASSOCIATION – VAISH-PHYZ
'VAISH-PHYZ is an interdepartmental competitive event hosted by the Department of Physics every year. It focuses on bringing out the multifaceted abilities of students from various other departments through physics.
Notable Alumni
Dr.M.ElizabethSobhia, M.Sc.M.Phil.,Ph.D.
Associate Professor
Department of Pharmacoinformatics
Punjab-160062, INDIA
Dr.P.Kothai
Scientific Officer, BARRC, Mumbai.
Faculty Members
Dr. A. Rajeswari
Dr.T.Kavitha
Dr.P.Koteeswari
Dr.S.Amudha
FACULTY DETAILS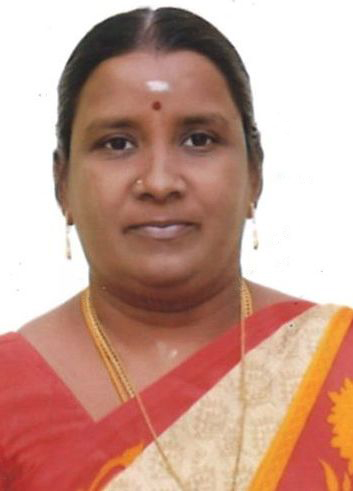 M.Sc.,M.phil., Ph.D
Assistant Professor & Head
Specialization: Crystal Growth
Experience: 17 years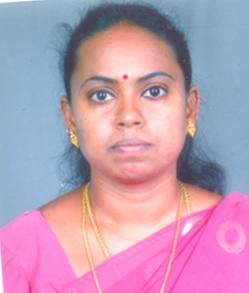 M.Sc., M.Phil.,Ph.D
Assistant Professor
Specialization: X-ray crystallography
Experience: 11 years
M.Sc., M.Phil., B.Ed., Ph.D
Assistant Professor
Specialization: Crystal Growth
Experience: 14 years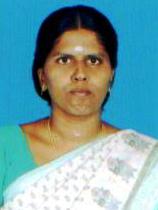 M.Sc., M.Phil., PGDCA., Ph.D
Assistant Professor
Specialization: Dye-sensitized Solar Cells
Experience: 4 years