About the Department
The Computer Application department is one of the largest departments in the college with a strength of more than 300 students and 10 staff members as of 2019. The Department of Computer Application (Self supporting) was started in the year1999.With the pressing demand for the course second batch was started in 2008.
To provide quality education to the students through latest technology development in Computer science through learning environment that helps students to enhance problem solving skills, be successful in their professional lives and to prepare students to be life long learners by offering a solid theoretical foundation in computing along with applied computing experiences and educating them about their professional and ethical responsibilities.
To establish Industry Institute Interaction to make students ready for the industrial environment and to provide exposure to students to the latest tools and technologies in the area of computer software. There is a blend of theoretical and practical exposure to the students through seminar and workshops and through guest lecturers
The Department encourages students to pursue professional courses and conducts career guidance programs to appear for competitive exams. The Department also encourages students to participate in internal and inter-collegiate competitions, cultural events to explore their talents and skills.
Coursed Offered:
UG – Computer Application(Self Finance)
Certificate Courses:
Our college is collaborating with Tata Consultancy Services (TCS) in the Academic Interface Program (AIP) like SELENIUM –Testing Tool an initiative of TCS in offering employment oriented education to the students which will strengthen the Industry-Institute relationship by grooming the students to the competitive world.
The Spoken Tutorial project is being developed by IIT Bombay for MHRD, Government of India
Job Opportunities
Students can get job in IT Industries like L&T Infotech, Atmecs, Wipro, CTS – ITPT, Saplab, Infosys, Vinayak Infotech, TCS- IT,IT IS, Axion Bots Pvt Ltd, Wipro (wilp).
Software Services/Developers
Business Process Management (BPM/BPO)
Web Development
Engineering services
Computer hardware.
Banking and Telecommunication
ASSOCIATION ACTIVITY
Association Name( e-INFORMATIK '18 )
The Department of Computer Science conducted the Intra Collegiate competitions on 29th August 2018. The following events were conducted for the students in our college-QUIZZLES, BRAINETIC, SUDOKU, and TECHQUIZ. There was an enthusiastic participation of many students from various departments.
Seminar on "Web Page Creation" was conducted on 10/08/2018. Mr.A. KasimBasithand Ms. Jenifer from Opportunity InfoTech was the resource persons for the seminar.
Workshop on "Data Science using Python" for students was conducted on 04/10/2018. Dr. Nancy Jane Y, Assistant Professor, Department of Computer Technology form MIT Anna University was the resource person for the workshop.
BCA ASSOCIATION
The following association activities are carried by the Department of Computer Applications
| | | | | | |
| --- | --- | --- | --- | --- | --- |
| SL.NO | DATE | TOPIC | RESOURCE PERSON | COMPANY NAME | STUDENTS WHO ATTEND SEMINAR |
| 1 | 4/7/2019 | Data Analytics | Dr.VinodKumar Murti | Institute Of Analytics(IOA) Bangalore | II-MSC (CS) , III BCA & BSc(CS) |
| 2 | 22/7/2019 | Data Analytics | Dr.VinodKumar Murti | Institute Of Analytics(IOA) Bangalore | I-BCA, I BSc(CS) I MSc(CS) & I MSc App.Maths |
| 3 | 31/8/2019 | Python Programming with Data Science & Java Enterprises app with DEVOPS | Miss Deepalakshmi MCA,M.Phil NIIT Limited,TNagar. R. Karthikeyan MCA,M.Phil Business Head, NIIT Limited,TNagar. | NIIT Limited,TNagar,Chennai. | II-BCA, IIBSc(CS), III-BCA, III BSc(CS) |
| 4 | 3/9/2019 | How to get employed in CREATIVE SECTOR | Ms Jayashree Department Co-ordinator, Multimedia Department, ICAT Design & Media College. | ICAT Design & Media College, Chennai. | III-BCA, III BSc(CS) |
| 5 | 12/9/2019 | Cyber Security Program & Certified Ethical Hacking Course | V.Jayakumar, Sales Head & So.Saraswathy Tech Consultant. | TechnoStorm Edu Initiative, Chennai. | II-BCA, IIBSc(CS), I & II MSC(CS) |
Student Achievements
STUDENT ACHIEVEMENT REPORT FOR 2017- 2018
Rollno
Name
Venue
Competition Title
Award
E15CA038
E15CA026
LAKSHMIPRIYA.S
JAYASARASWATHI.G
GURUNANAK COLLEGE
WEB DESIGNING
THIRD PRIZE
E15CA001
E15CA012
ADILAKSHMI.M
DIVYALAKSHMI.M
MCC COLLEGE
WEB DESIGNING
SECOND PRIZE
E15CA006
E15CA035
BRINDHA.R
KIRTHIGA.R
MCC COLLEGE
GAMING
SECOND PRIZE
E15CA008
DEEPIKA D
MOP vaishnav college for women
WEB DESIGNING
Second Prize
E15CA012
DIVYALAKSHMI.M
MOP vaishnav college for women
WEB DESIGNING
Second Prize
E15CA050
NANDHINI.T
Hindu College
WEB DESIGNING
First Prize
E15CA032
KAVITHA.C
Hindu College
WEB DESIGNING
First Prize
E15CA048
E15CA040
E15CA042
E15CA026
NAGOMI ARUL JEBAKANI.C
LOGESHWARI.N
MANIMOZHI.V
JAYASARASWATHI.G
At Marina
Third Prize
E15CA048
NAGOMI ARUL JEBAKANI.C
Agarsan College
Adaptune
First Prize
E15CA002
E15CA023
E15CA036
E15CA045
E15CA016
AISHWARA.K
ISHWARYA.U
KRITHIKA.S
MONIKA.V
GEETHA.D
Agarsan College
Ad-Zap
First Prize
E15CA050
E15CA032
NANDHINI.T
KAVITHA.C
Loyola College
Web designing
Second Prize
E16CA048
MADHUMITHA S
Vels Institute of technology & Advanced studies
Tic-Tac
Second Prize
E16CA048
MADHUMITHA S
GURU NANAK COLLEGE
SHIP WRECK
Second Prize
E16CA076
RAMYA M
Rugby
Patliputra stadium
10th Rank
E16CA065
NIVETHA H
OPEN BOOK
SSS JAIN COLLEGE
Participation
E16CA076
RAMYA M
Rugby
Sri kanteerava stadium
Runner-Up
Kho-Kho
KRMMC College
Participation
Kho-Kho
KRMMC College
4th Position
E16CA081
SANDHIYA R
OPEN BOOK
SSS JAIN COLLEGE
IInd Place
E16CA086
SHIVANI P
OPEN BOOK
SSS JAIN COLLEGE
IXth Place
E16CA102
VISHALI S
A Zone
Challamal College
Second place
A-zone
Madras University Union Ground
Bronze
Patliputra stadium, Rugby
Patliputra stadium
10th Rank
Basket Ball
Kanchipuram
Winner
Kho-Kho
KRMMC College
4th Position
E17CA055
PAVITHRA R
HINDUSTAN COLLEGE(7/2/18)
JUNK ART
II prize
E17CA079
SRINIDHI M
HINDUSTAN COLLEGE(7/2/18)
JUNK ART
II prize
E17CA083
SUBHASHINI N
HINDUSTAN COLLEGE(7/2/18)
JUNK ART
II prize
E17CA095
APARNA KESHRI
TAMILNADU Dr.AMBEDKAR LAW UNIVERSITY (10/2/18)
SURVIVOR
I Prize
E17CA095
APARNA KESHRI
PRESIDENCY COLLEGE (3/2/18)
Group Signing
II prize
TAMILNADU Dr.AMBEDKAR (10/2/18)LAW UNIVERSITY
GENERAL CROSS PUBLIC
I Prize
E17CA101
KAVYA SURESH CONGOVI
PRINCE SHRIVENKATESHWARA ARTS AND SCIENCE COLLEGE(23/2/18)
PAPER PRESENTATION
CONSOLATION PRIZE
E17CA103
MALAVIKA UMESH BABU
PRINCE SHRIVENKATESHWARA ARTS AND SCIENCE COLLEGE(23/2/18)
PAPER PRESENTATION
CONSOLATION PRIZE
E17CA102
MAANASA VARSHA S
MCC Tambaram (08/12/2017
Group Signing
II prize
E17CA104
SUPRAJA M
MCC Tambaram (08/12/2017
Group Signing
II prize
E17CA004
AMBHICA R
MCC Tambaram (08/12/2017
Group Signing
II prize
STUDENT ACHIEVEMENT REPORT FOR 2018 – 2019
RollNo
Name
Competition Title
Venue
Award
E16CA004
AKSHAYASREE R R
cinimatic dance
St.Britto college
First
E16CA005
ANISHA S
cinimatic dance
St.Britto college
First
E18CA250
VAISHNAVI N
A-zone Inter Collegiate
SIVET College
Second place
E16CA081
SANDHIYA R
Essay writing
MOP Vaishnav College
First place
Essay writing
Tamil Nadu Education board
First place
Essay writing
guru nanak college
Second Prize
E16CA099
VIDHYAA SHREE B
Website design
MOP Vaishnav Colege
second prize
Android App Develop
Sri Krishnaswamy College
Second place
E16CA102
VISHALI S
Basketball, Dr.MGR Centenary match
Kancheepuram
First place
E16CA102
VISHALI S
Basket ball, A-zone Inter collegiate
Chellammal college
Second place
E16CA102
VISHALI S
Basketball, SRM Founder Trophy
SRM University
Third place
E17CA005
AMIRDESHWARI M
Solo Singing, National Level,
Vellore Institute of Technology Chennai.
first place
E17CA005
AMIRDESHWARI M
Group Singing, National Level,
Vellore Institute of Technology Chennai.
first place
E17CA005
AMIRDESHWARI M
Marched on RAJPATH, National Level,
DELHI
Certificate + Cash Prize (Rs 5000)
E17CA005
AMIRDESHWARI M
CATC-Cum TSC Selection camp – Solo Song, NCC Inter-Collegiate
Kanchepurram Pachaiyappas
first place
CATC – Debate, CATC – SoloSong,
CATC – Group Dance,
CATC-Cum TSC Selection camp – Group Song
E17CA023
HEMALATHA S
Robotics-CHIP-IN 2018
Ethiraj College For Women
Third place
E17CA046
MEERA S
Robotics-CHIP-IN 2018
Ethiraj College For Women
Third place
E18CA227
SHANMATHI
Badminton , A-zone Inter Collegiate
SIVETCollege
Second place
STUDENT ACHIEVEMENT REPORT FOR 2019 – 2020
| | | | | |
| --- | --- | --- | --- | --- |
| Roll No | Name | Competition Title | Venue | Award |
| E17CA017 | GAYATHRI G | Paper presentation–Quality Enhancement and sustenance | Guru shree shantivijai jain college for women | 1000 cash award |
| E17CA023 | HEMALATHA S | Paper presentation–Quality Enhancement and sustenance | Guru shree shantivijai jain college for women | 1000 cash award |
| E17CA045 | MATHUMITHRAA S | Bite-D-Bug | Anna Adharsh college for women | 1st prize |
| E18CA209 | NIVEDHA M | Online test series on programming language | Anand Institute of higher technology | Rank 5 |
| E19CA126 | JAI PREYA G | Tamil kalachara thiruvizha(drama) | MIT college,chrompet | II prize |
| E19CA134 | KARBAGA PREYA G | Tamil kalachara thiruvizha(drama) | MIT college,chrompet | II prize |
| E19CA152 | NIVEDHA M | Debate competition | SDNB Vaishnav college | Excellent speaker award |
| E19CA227 | SRIMATHI G | Speech Competition | D.M.Jain College | Ist Prize(cash Prize) |
| E19CA227 | SRIMATHI G | | | |
STUDENT ACHIEVEMENT REPORT FOR 2020 – 2021
| | | | | |
| --- | --- | --- | --- | --- |
| Roll No | Name | Competition Title | Venue | Award |
| E18CA129 | HARINI P | Debugging | Bharath University | II prize |
| E19CA207 | RAKSHANA N | Face Painting | Annai Veilankanni's College for women | II prize |
| E19CA217 | SHARADHA C | Drama | Dr.MGR janani College | II prize |
| E19CA249 | PREETHI S | Ras – Navras | SDNB Vaishnav college for women | II prize |
| E19CA253 | AMRITHA K S | Technical singing | Quiz | Shasun Jain College |
| E20CA115 | DIVYA K | Paper presentation | MOP VAishnav College for Women | II Prize |
| E20CA115 | DIVYA K | Paper presentation | Shri Shankarlal Sundarbai Shasun jain College for Women | I Prize(cash award) |
| E20CA142 | MAHALAKSHMI R | Poster Making | Guru Shree shantivijai Jain College for women | II Prize |
| E20CA143 | MAHESHWARI K | Paper presentation | Shri Shankarlal Sundarbai Shasun jain College for Women | I Prize(cash award) |
STAFF LIST
G.B.Hema Malini,M.C .A, M.Phil,NET, (Ph.D)-Assistant Professor
G. Hema Latha,M.SC(IT),Mphil-Assistant Professor
J. SaiVijayaLakshmi,M.C.A, M.Phil, SET-Assistant Professor
A. Chandra,M.C.A, M.Phil-Assistant Professor
K.Subalakshmi,M.C.A, M.Phil., B.Ed.,NET -Assistant Professor
S. Jeevitha,M.C.A, M.Phil, -Assistant Professor
S.P. Agnes Sheila,M.C.A, M.Phil,M.E,NET, -Assistant Professor
S.Anitha,M.Sc(IT),M.Phil.,B.Ed,MBA- Assistant Professor
R. Nithya,M.Com., M.Phil, -Assistant Professor
V.Janani,M.C.A, M.Phil,NET- Assistant Professor
Dr.S.Meenakshi, MCA.,Ph.D., ASSISTANT PROFESSOR
Publication Details:
G.Hemalatha: https://scholar.google.com/citations?view_op=list_works&hl=en&user=HaiLTo8AAAAJ
G.B.Hema Malini: https://scholar.google.co.in/citations?user=zxwhNtoAAAAJ&hl=en
FACULTY DETAILS
MCA., M.Tech ., Ph.D.,
ASSISTANT PROFESSOR
Specialization: BCA
Experience: 16 years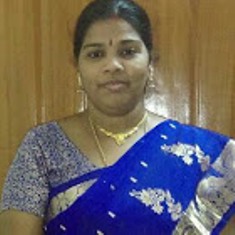 M.C .A, M.Phil,NET, (Ph.D)
Assistant Professor
Specialization: Image Processing
Experience: 10years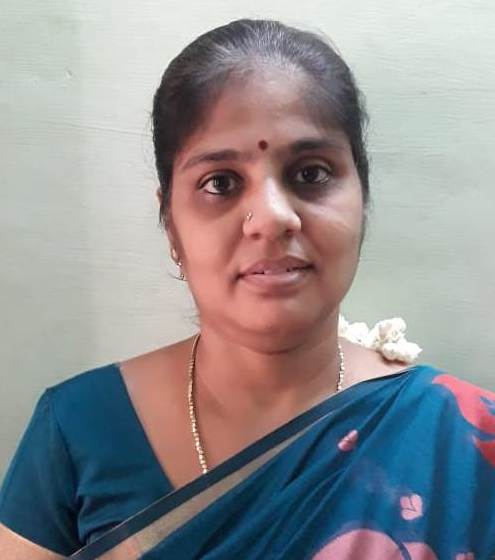 M.C.A, M.Phil,SET,(Ph.D)
Assistant Professor
Specialization: Deep Learning, Machine Learning
Experience: 12 years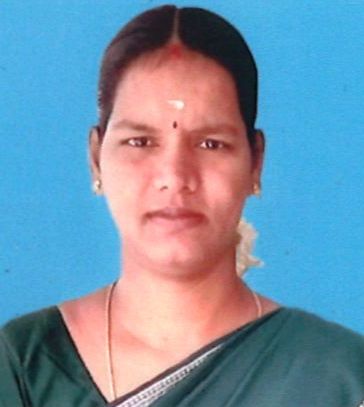 M.C.A, M.Phil., B.Ed.,
ASSISTANT PROFESSOR
Specialization: Data Mining
Experience: 5 years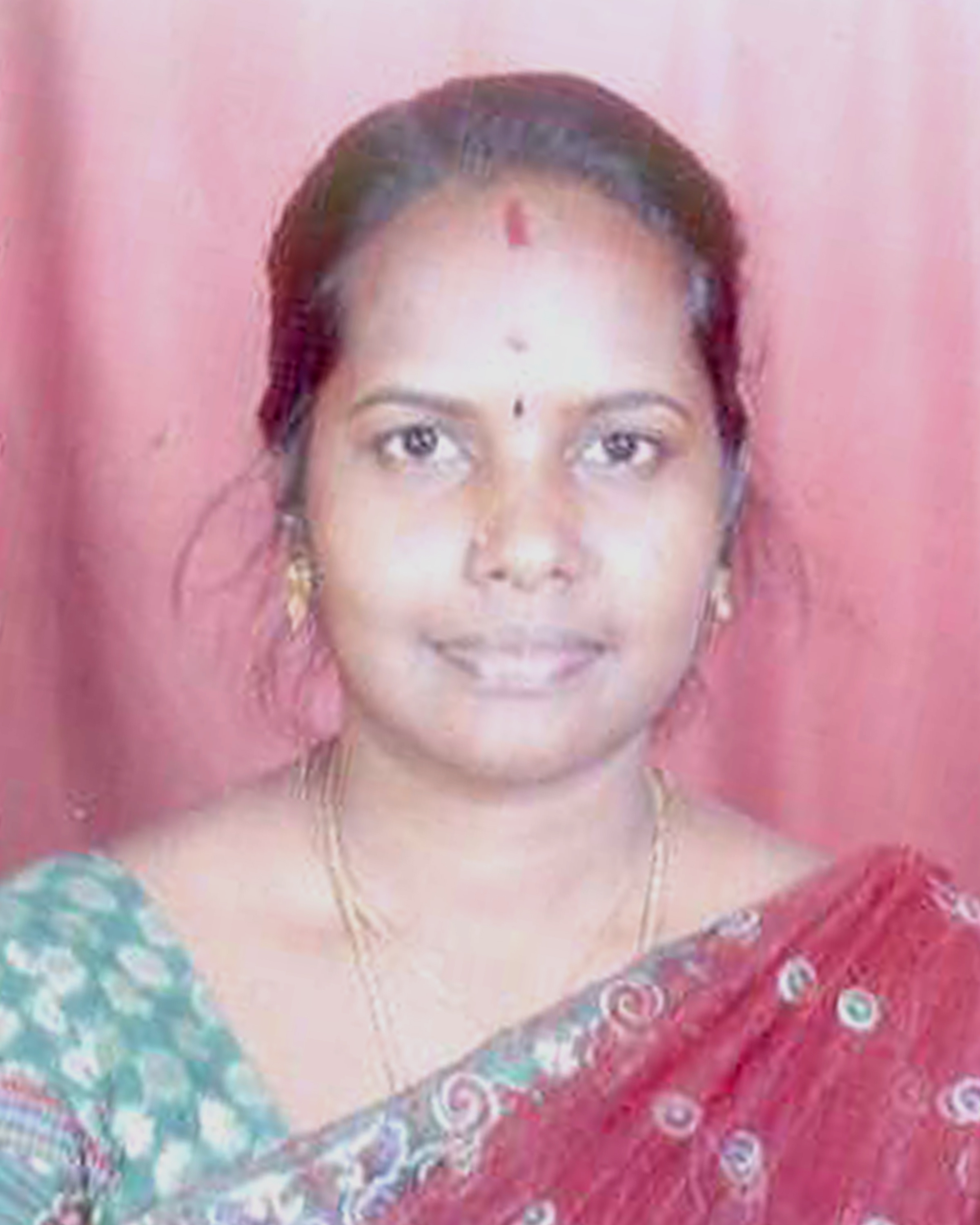 M.C.A, M.Phil,(Ph.D)
ASSISTANT PROFESSOR
Specialization: Digital Image Processing, Machine learning
Experience: 9 years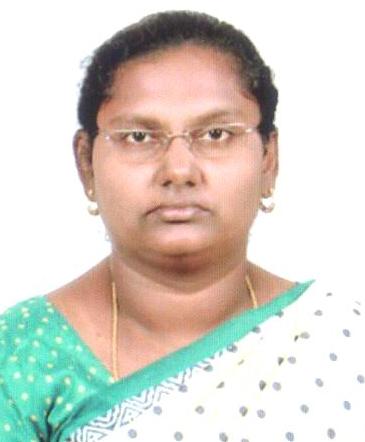 M.C.A, M.Phil,M.E,NET
ASSISTANT PROFESSOR
Specialization: Digital Image Processing
Experience: 10 years
B.Sc,M.Sc,M.PHIL,P.h.D (CS)
Assistant Professor
Specialization: Computer Applications
Experience: 8 months