About the department
The Department of Business Administration was started in the year 1996 to impart Management Education and motivate young budding managers. The department develops curriculum to meet the Industry needs. With an objective of motivating and fascinating budding managers, the department has been involved in developing student centric course curriculum and industry based learning methodologies.
The course is both a preparation for directly stepping into a high-profile job, as well as a prelude to a higher education in management. From the Academic year 2017 – 2018 BBA course has restructured the syllabus based on the BUSINESS PROCESS SERVICES to meet the Industry needs. The pedagogy of the BBA program consist of lectures, Research Projects, case studies, seminars, workshops, management quiz, and other student centric activities. To update the knowledge and have a practical exposure the department organizes seminars and industrial visits. The programme is designed to bridge the gap between conceptual learning and practical application and to inculcate professional and managerial expertise.
Courses Offered
| | |
| --- | --- |
| Principles of management | Financial accounting |
| Human Resource Management and Organizational behavior | Commercial law |
| Management Accounting | Managerial Economics |
| Business math and operational research | Computer Application Business 1 |
| Production Management | Business statistics – I |
| Marketing Management | Computer Applications in Business – II |
| Material Management | Business statistics – II |
| Financial management | Business Ethics and management |
| Total quality management | Entrepreneurial development |
NEW COURSES OFFERED BASED ON THE INDUSTRY NEEDS
v Accounting for Business Process Services
v Banking for Business Process Services
v Insurance for Business Process Services
v Capital Market for Business Process Services
v Retail Environment & Market Research for Business Process Services
v Campus to Corporate
v Managing Business Process I
v Managing Business Process II
SKILL BASED CERTIFICATE COURSE:
Department of BBA offers skill based certificate course ORGANISATIONAL PSYCHOLOGY to other department students to learn the scientific bases of human behaviour at work and how they relate to processes of hiring , developing , managing, and supporting employees
JOB OPPORTUNITIES
The students will be given special training by Tata Consultancy Services and based on their performance during placement interview, they will get placement in TCS and other reputed organizations. The course helps the students to get a high-profile job, or take up higher education in management. BBA graduates can get jobs in sales, HR Department , Finance and Marketing department of companies as management trainees. BBA degree with some years of experience can take them to leadership position in any organisation.
ASSOCIATION
ASSOCIATION ACTIVITIES 2019-20
The Department conducted inter-Departmental competitions like Best manager and product Packaging for under graduate students.
MOU SIGNED
Our College has signed Memorandum of Understanding with TATA CONSULTANCY SERVICES in the year 2017 to meet the industry requirements.
FDP / GUEST LECTURE /ORIENTATION
Department of Business Administration Organised Invited Talk on"ENTREPRENEURSHIP" on 30th August 2019 at Mini auditorium. Eminent speaker Dr.C.Thomas Professor and Head of Management Studies from Rajalakshmi Engineering College who Empowered and motivated students towards becoming Entrepreneurs.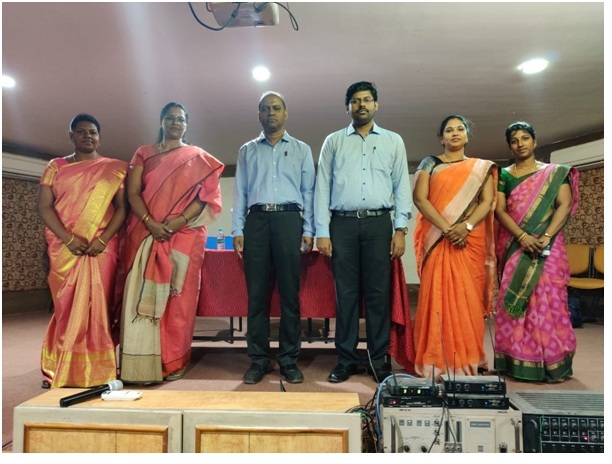 Department of Business Administration Organised "FACULTY DEVELOPMENT PROGRAM" By Tata Consultancy Services to Empower Faculty regarding Capital Marketing for Business Process services on 5th July 2019.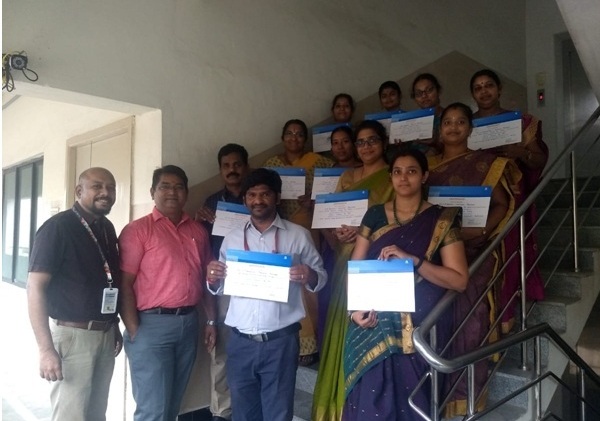 Department of Business Administration Organised TCS orientation Program to create awareness regarding Diploma Courses offered by Tata consultancy Services under Academic
Interface Program.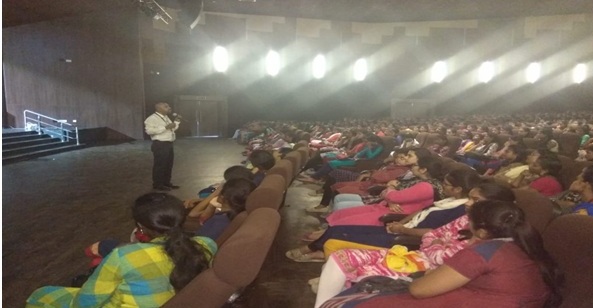 STAFF PROFILE
Mrs. K. Lakshmi, MBA, MFM, M.Phil., SET (Head-in-charge)
Ms. G. Sakunthla Devi, MBA., NET.,
Dr. H.S. Rupa, MBA, PGDMM., SET., Ph.D
Mrs. P. Brindha, MBA, M.Phil
Dr. A. Sindhiya Rebecca MBA ,Ph.D
FACULTY DETAILS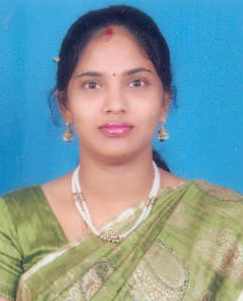 MBA,MFM, MPHIL,SET
Assistant Professor
Specialization: Human Resource Management
Experience: 9 years