ABOUT THE DEPARTMENT
The Department of Physics was established in the year 1969 to teach Ancillary Physics for B.Sc., Mathematics students in the aided stream. The first batch of Graduate Physics students successfully came out during the year 1981-82. As a milestone in the progress of the department, the M.Sc Physics course was started in the academic year 2008- 2009 under the self finance stream. The department is upgraded as a research department for conducting M.Phil and Ph.D research programs during the year 2012-2013. During the acadamic year 2014-2015 department received funding under the DBT Star Colleges Scheme from the department of Biotechnology, Government of India.
COURSES OFFERED:
B.Sc Physics,
M.Phil Physics – Full time
Ph. D (Part-time and Full-time)
Thrust areas of research:
X-ray Crystallography
Crystal growth
Nano synthesis
Thin films
JOB OPPORTUNITIES:
B.Sc Physics graduates find placement in academic institutions, government research organizations and industry such as energy and renewable energy, nanotechnology, science and telecommunications etc.
PHYSICS ASSOCIATION – VAISH-PHYZ
'VAISH-PHYZ is an interdepartmental competitive event hosted by the department of physics every year. It focuses on bringing out the multifaceted abilities of students from various other departments through physics. As a part of 'VAISH-PHYZ' the following are some of the events organized every year
Connections
Potpourri
Channel surfing
Logo creation
Association Activity 2017-2018
Association Activity 2018-2019
Association Activity 2019-2020
CONFERENCE/ SEMINAR/ WORKSHOP organized by the Department from 2012 onwards
Work shop on "characterization analysis and data interpretation using originsoftware" -12.10.2018
Guest lecture on "Nanomaterials and Nanotechnology:Future Emerging Technology" – 13.10.2017
Workshop on Video Production – 18.11.2016
State level seminar on Materials: Synthesis, Characterization and Applications -3.10.2016 & 4.10.2016
Workshop on Principles, Innovation and Applications of physics practicals -24.2.2016
National Conference on New materials and drugs -24.2.2015 & 25.2.2015
National Seminar on Drug design- 4.2.2015 & 5.2.2015
National Seminar on Visualize molecules and cognize crystals- 25.2.2014 & 26.2.2014
Workshop on Experimental techniques in Crystallography- 21.8.2013
International Conference on Research Perspectives and Procedure-23.8.2012 &24.8.2012
National Seminar on Recent Trends in Nanotechnology – 31.1.2012
Publication Details:
Mrs.A. Rajeswari
Dr.T.Kavitha
Dr.P.Koteeswari
Dr.S.Amudha
FACULTY DETAILS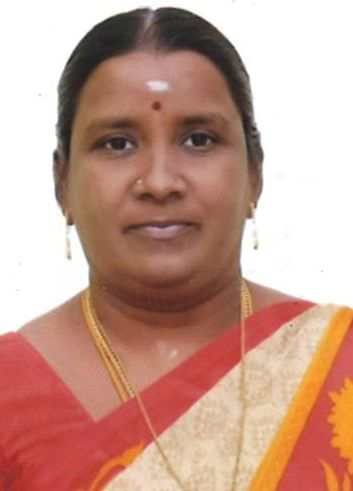 M.Sc.,M.phil.
Assistant Professor & Head
Specialization: Crystal Growth
Experience: 17 years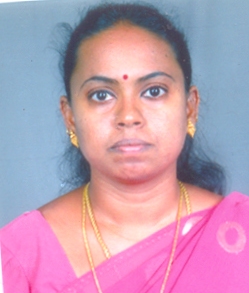 M.Sc., M.Phil.,Ph.D
Assistant Professor
Specialization: X-ray crystallography
Experience: 11 years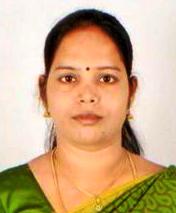 M.Sc., M.Phil., B.Ed., Ph.D
Assistant Professor
Specialization: Crystal Growth
Experience: 14 years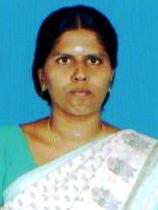 M.Sc., M.Phil., PGDCA., Ph.D
Assistant Professor
Specialization: Dye-sensitized Solar Cells
Experience: 4 years