ABOUT THE DEPARTMENT
The PG Department of Commerce came into existence in July 2001 with fifteen students and one staff member. At present the department has five faculty members and eighty students.
The department staff has attended many seminars and workshops to guide the students for their futuristic endeavors. The students are equipped with the knowledge of seminars and project preparation.
The department aims at giving quality education and also to upgrade the career oriented skills and personality development of the students.
The department also thrives for empowering women through progressive learning and creates social awareness among students.
JOB OPPORTUNITIES
Accounting, finance, Human Resource, Retail, marketing, entrepreneurship and consultancy
Banking and Insurance
Positions in share trading firms
STAFF PROFILE
Dr.C.S.Vijaya M.Com B.Ed., M.Phil, P.hD.,Associate Professor, Dean of Commerce
Dr.S.Subbulakshmi , M.Com., M.Ed.,M.Phil.,, Ph.D., NET., & SET, Associate Professor, Head in charge of PG Dept of Commerce.
Dr Lalitha D,M.Com,M.Phil,NET,Ph.D,Associate professor
Dr.T.Anitha, M.Com., M.Phil.,MBA.,Ph.D,Associate Professor
Mrs. P.Maheswari MBA., M.Phil., M.Com., SET ,Assistant Professor
Department of Commerce(SFS) conduct a SPECIAL LECTURE ON 'ENHANCING EMPLOYABILITY SKILLS'
Resource Person: CMA. DR. G.JAWAHAR BABU
Activity
Hands-On Training

Hands-On Training

Association Activities Logo Design
FACULTY DETAILS
M.Com., M.Phil., MBA., Ph.D
ASSOCIATE PROFESSOR
Specialization: Marketing
Experience: 17 Years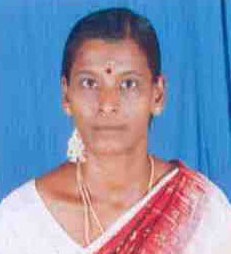 M.Com., M.Ed., M.Phil., Ph.D., NET., SET
ASSOCIATE PROFESSOR
Specialization: Human Resourse management
Experience: 23 Years