ABOUT THE DEPARTMENT
S.D.N.B.Vaishnav College for Women was established on 27/06/1968 with six departments. The institution got U.G.C recognition under 2F and 12 B in January 1970. Tamil is the prime subject for all civil service recruitment; hence the department of Tamil was established in August, 1968.DR. Mrs. Kala K Tawkar was the Head of the Department from 1968 to 1992, Mrs. R.ShanthanKumari was the Head from 1992 to 2009 and Dr.S. Nimmi was the Head of the Department from 2009 to 2010. Dr.R.Kavitha was the Head of the Department from 2010 to 2013. Dr.T. Senthamilselvi is Head of the Department from 2013 till today..
COURSES OFFERED
Ph.D- PART-TIME
Guide –Dr. T. Senthamilselvi
Doing four Ph.D students
HIGHLIGHTS OF THE DEPARTMENT
Innovative Teaching in class rooms:
Quiz competitions on tamil are conducted periodically.
Students are motivated to give multimedia presentation on important tourist centers which enable them to have first hand information about tourist spots in the country.
OHP is used for class room lecture.
Group discussions and seminars are being encouraged among the students to have a better understanding of the subject.
Special lectures and seminars are conducted by eminent personalities on Tamil literature
Paper on human rights is very helpful to the students to know their rights and the violation of human rights.
Details of Innovative papers introduced
Job oriented papers in Tourism Industry
a. Tourism and Travel Management
b. Hotel Management
c. Air Ticketing and Fare construction
d. Geography of Tourism
Above mentioned papers help the students to get employment in tourism industry, Hotel Industry, Logistic and Air Industry.
Papers that leads to P.G and Research
a. Women's Studies
b. Archaeology
Associate name: Bharthi Tamil Peravai
Our College 16 girls from Various departments had participated in Munaivar Mohana Rangan's international kaviyarangam held on 04.10.2020.

SEVALAYA ORGANIZATION – COMPETITION
SEVALAYA ORGANIZATION – COMPETITION CLICK HERE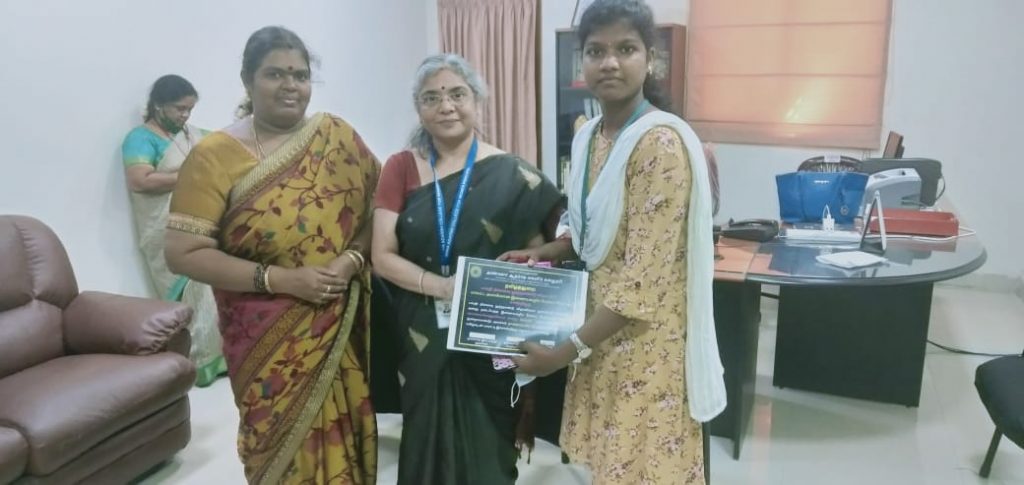 INTERNATIONAL POETRY ONLINE
Last October 10th, 13 students of our college participated in the International Poetry Online.
The book launch ceremony was held yesterday (29.10.2021).
Second year English Literature student Dr. Vijayarani I.A.P. Sharmila.
Receives the PRIZE.
Participants
Dr. T. Senthamil Selvi – Tamil H.O.D.
Chemistry department 3rd year
1.V.Deepa
2.Lokeswari
English department 2nd year
1.L.Sharmila
2.P.Gayathri
3.M.Priyanka
4.Kruthika
5.Sagaya Jerina
6.Hemamalini .R
7.Yaamine
8.Abisha
Computer Science Dept 3rd year
1.Aswinidevi
2.Eirfaana
Tamizh Cultural Festival
MIT has conducted Tamizh Cultural Festival on 01.05.2022. It is an inter-collegiate event and many competitions like drama, essay, oratory, poem reading, debate, singing etc., were conducted. Our college students participated in all ten competitions and won overall trophy for their performances.
Win the Overall Trophy in Alpha Arts and Science College.
06-05-2022 மற்றும் 07-05-2022 அன்று போரூரில் உள்ள ஆல்பா கலை மற்றும் அறிவியல் கல்லூரி நடத்திய ஆல்பா கலாகிருதி என்னும் கலாச்சார விழாவில் குரோம்பேட்டை ஸ்ரீமதி தேவ்குன்வார் நானலால் பட் மகளிர் வைணவ கல்லூரி தமிழ்த்துறை சார்பில் மாணவியர் அணைத்து போட்டுகளிலும் பங்குபெற்று வெற்றிக்கோப்பை (Overall Trophy) பெற்றுள்னர்
குரோம்பேட்டை எம்.ஐ.டி தமிழ் மன்றம் நடத்திய தமிழ் கலாச்சார திருவிழா
குரோம்பேட்டை எம் ஐ டி தமிழ் மன்றம் நடத்திய தமிழ் கலாச்சார திருவிழாவில் குரோம்பேட்டை, ஸ்ரீமதி தேவ்குன்வார் நானலால் பட் மகளிர் வைணவ கல்லூரி தமிழ்த்துறை சார்பில் மாணவிகள் பத்து போட்டிகளில் பங்குபெற்று சிறப்பு பரிசாக தமிழ் விருது வெற்றிக்கோப்பையை பெற்றுள்ளனர். பரிசு பெற்ற மாணவியருடன் கல்லூரி முதல்வர் இரா.கீதா, தமிழ்த்துறை தலைவர் பேராசிரியர் தி.செந்தமிழ்செல்வி, உதவி பேராசிரியர் ச.பாலசரஸ்வதி உள்ளிட்டோர் பங்கேற்றனர் .
Our college student Pavithra participated in a face-to-face program on Vander TV today and received the Special Speaker Award.
மகளே உன்னோடு கொஞ்சம்
தமிழ் சங்கத்தின் தமிழ்த் திறனாய்வு
தமிழ் சங்கத்தின் தமிழ்த் திறனாய்வு
FACULTY DETAILS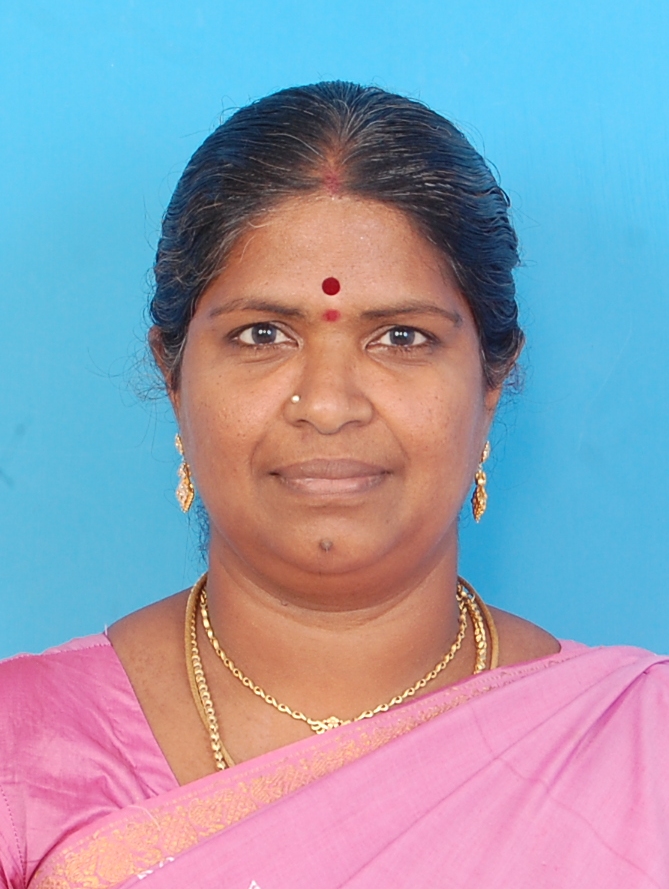 MA.,M.phil., Ph.D M.Com, M.Phil., Ph.D (Retired)
Associate Professor & Head
Specialization: Modern literature
Experience: 27 Years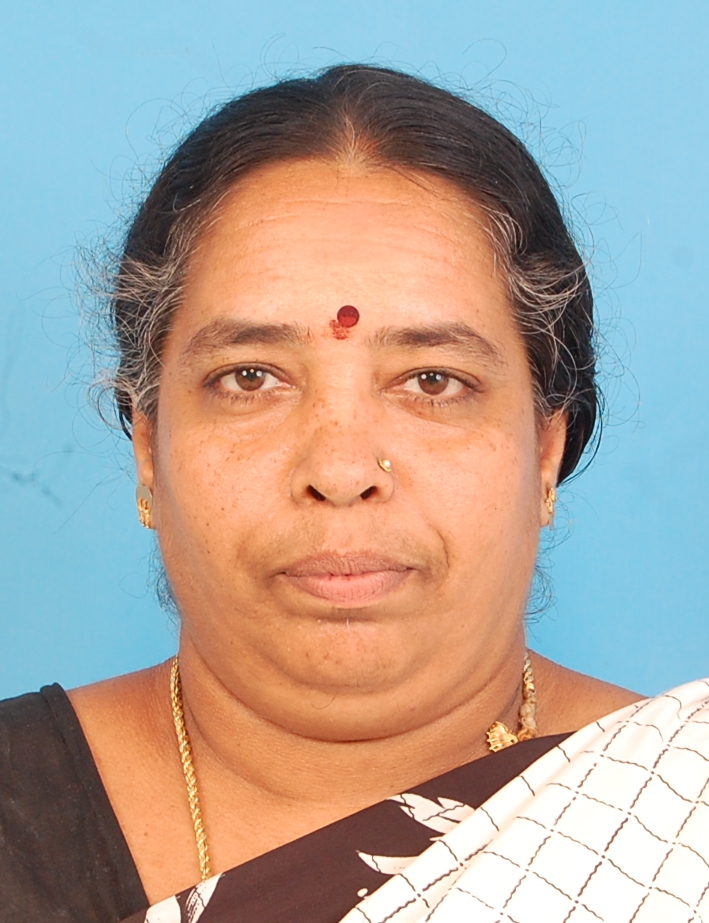 MA.,M.phil., B.Ed., Ph.D
Assistant Professor
Specialization: Grammar
Experience: 26 Years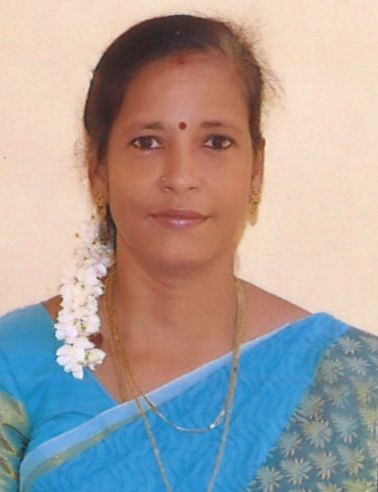 M.A., M.Phil., Ph.D.,
Assistant Professor
Specialization: Modern Literature
Experience: 13 Years