ABOUT THE DEPARTMENT
The department started with PUC in 1968. By the hard work and efforts put in by the Principal and staff, the department was awarded with major B.Sc., Branch V Botany with ancillary subjects Zoology and Chemistry, from1979. The department has been renamed in 2002 as Plant Biology and Plant Bio-Technology, bearing in mind the changing mind set of the society at large. The new name not only has lent it an extra charm but has made it more accessible. After getting autonomy in 2006 the department started the PG course, M..Phil., in 2011 and Ph.D. in 2012. This technology-oriented major on the study of plants and the related fields have made the course job oriented.
Faculty with subject expertise, spacious labs, exhaustive specimen collections, well-timed field trips are some of the special features of the department. The department has done a remarkable service to the society by turning out eco-conscious graduates, post graduates and research scholars.
The Department organizes field visits to Research Centres, various biomedical laboratories as well as industrial visits to Commercial firms. We are giving hands on training on Mushroom cultivation, Spirulina cultivation, Biofertilizer production, and Vermicompost. The department maintains its own Medicinal and Kitchen Garden. Other institutional visits expose them to environmental initiatives, while visits to the Irula Tribal Centre help them to learn more about traditional medicine. Visits to the sea coast for algal collection are also a part of our curriculum. We have intercollege programs to evaluate ourselves to be in accordance with the rapidly developing fields of Science. We have collaboration with other R&D laboratories for internships and research work to support our M. Phil and Ph.D. research scholars.
COURSES OFFERED
Aided Stream:
B.Sc. Plant Biology and Plant Biotechnology
M.Phil., Plant Biology and Plant Biotechnology (Part – time and Full – time)
Ph. D Plant Biology and Plant Biotechnology (Part – time and Full – time)
Thrust areas of research
Mushroom cultivation
Biodivesity of Mushroom
Nanobiotechnology
Biodiversity of Algae
Antimicrobial activity of Biological and chemical compounds
Biofertilizers
Ph.D Student strength from 2012 : Aided stream
| | | | | | | | |
| --- | --- | --- | --- | --- | --- | --- | --- |
| Staff | OC | BC | MBC | SC/ST | PT | FT | Total |
| Dr. G. Rani | 1 | 2 | | | | 3 | 3 |
| Dr. R. Siva | | 3 | | 1 | | | 4 |
| Dr. C. B. Nirmala | | 2 | | | | | 2 |
JOB OPPORTUNITIES
Forest Service.
Animal and Plant Health Inspection Services.
Public Health Service.
Department of Agriculture.
Food Companies
Arboretum
Forest Services
Biotechnology Firms
Seed And Nursery Companies
Plant Health Inspection Services
National Parks
Biological Supply Houses
Plant Resources Laboratory
Educational Institutions
Departments of Conservation and Land Management.
Oil Industry
Teaching
Placement details: Our department students who have registered for placement are well placed in the following work places
Forest Department
Siddha medical institute
Kamatshi hospital
Amazon
Chitanya techno school
Medical coding
HDFC Bank
ICICI Bank
HTC global service
CTS
WIPRO
TCS
Infosys
SPS
Association activities (Madhulika)
"Madhulika", an Intercollegiate fest is conducted every year in the month of July or September. There are events such as Biozap, Pot Pouri, Connexion, Flower Arrangement, Biocartooning, Treasure hunt, Miss Madhulika and Quiz Programme . Rolling trophies are awarded to the Winners and Runners.
ASSOCIATION REPORT (2019- 2020)
ASSOCIATION REPORT (2018- 2019)
FACULTY DETAILS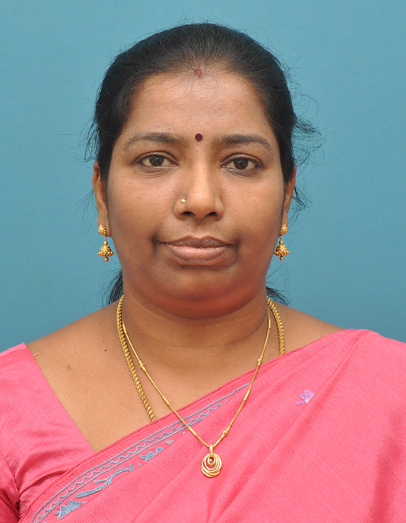 MSc., M.Phil., Ph.D
Assistant Professor & Head
Specialization: Mycology
Experience: 11 years