College has signed MoU with the following Institutes.
National Institute of Electronics and Information Technology (NIELIT) to train SC/ST in computer software/hardware
Andhra Chamber of Commerce
Sourashtra University
RISHI Foundation
ITC Limited to collect non-regradable waste
CMA (Cost and Management Accountant) Institute to conduct Foundation and Inter coaching classes. Institute of Company Secretaries of India to conduct Foundation and Inter Coaching classes.
MOU between Bharath Gyan, Chennai (A Research Organization)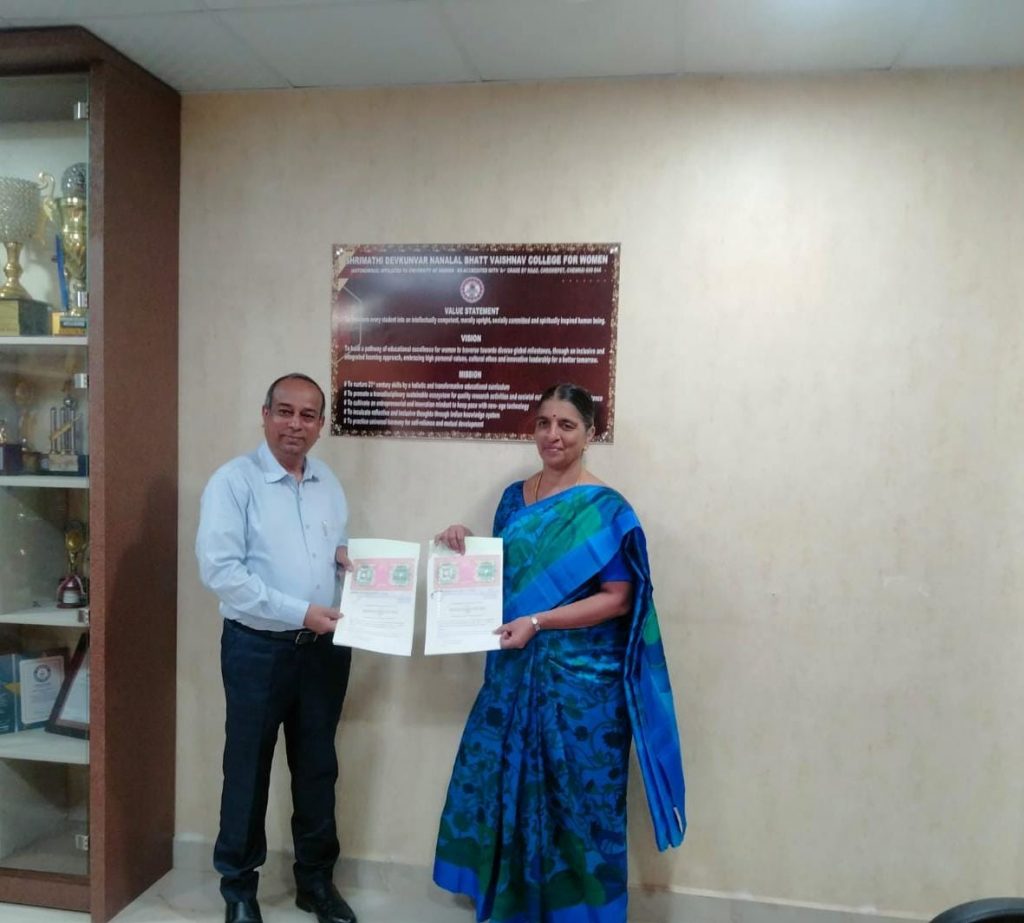 MOU signed with B.S. Abdur Rahman Crescent Institute of Science and Technology
RENEWAL OF MOU WITH CMA
MOU BETWEEN VIVAC BUSINESS CONSULTANTS LLP & SDNBVC
SIGNING MOU WITH HEARTFULNESS EDUCATION TRUST (HET)
MOU WITH Bharathiya Yuva Shakthi Trust ( BYST)
MOU Signed between B.Com(Banking & Insurance Management) and Star Health Insurance company for imparting vocational/elective course.
MOU signed with Kaivalam Foundation
MOU for Collaborative Learning Module signed between BA English (SFS) and BA English Stella Maris College
MOU activities with Marudur Kesari Jain College, Vanyambadi
MOU Activity
MOU Activity – Click here to view
A workshop for research Scholars of both the college was conducted online on 28th and 29th of JANUARY 2022. Principal of Marudhar Kesari Jain College, Dr. M.Inbavalli deleivered a seminar on "Research Methodology" and Dr.K.Priya, Research Coordinator and Associate Professor of Marudhar Kesari Jain College delivered her expertise on "Writing Effective Research Article" .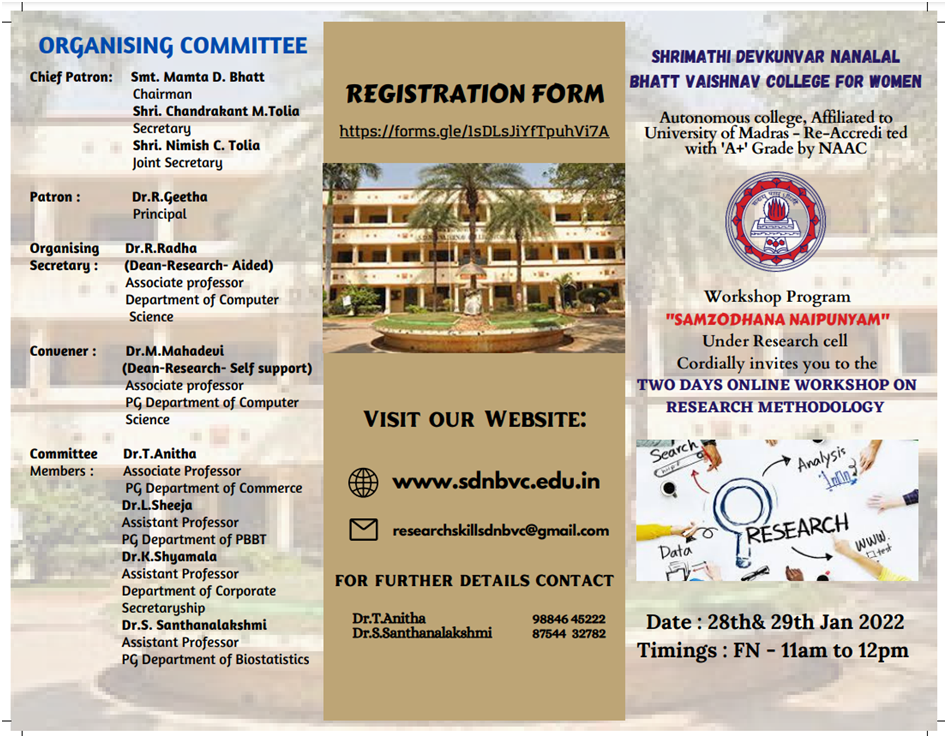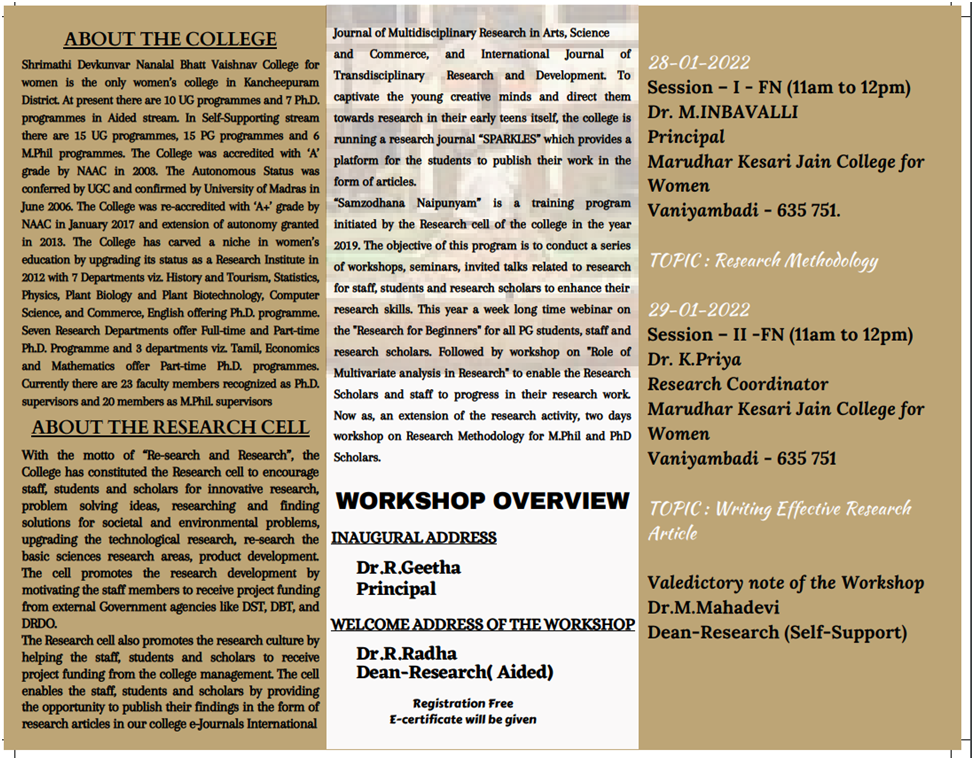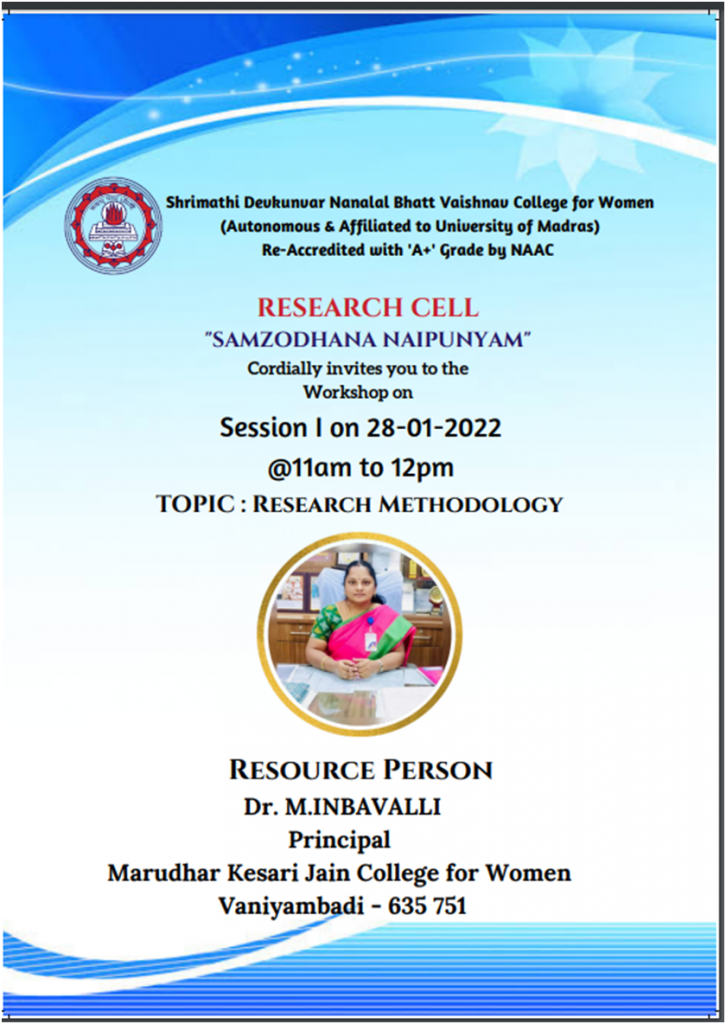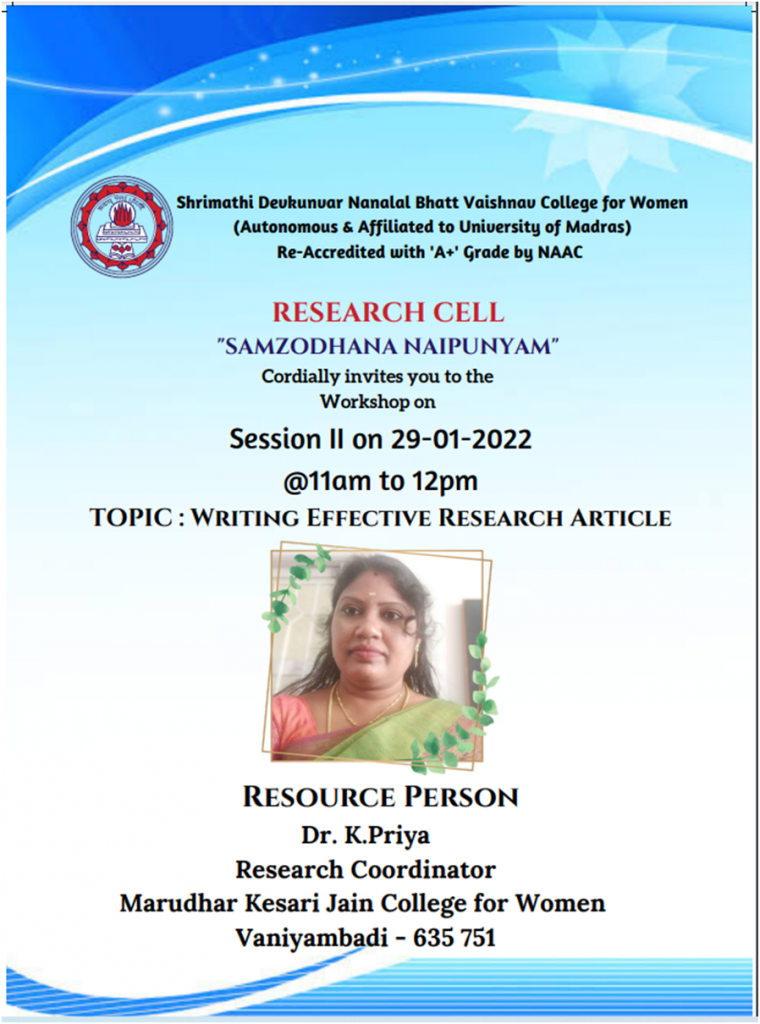 English Department Programe :
PG & Research Departments of English of Srimathi Devkunvar Nanalal Bhatt Vaishnav College for Women and Marudhar Kesari Jain College for Women conducted an MOU Activity on 18th November 2022. The student development programme was a collaborative effort which provided a forum for students to exchange their ideas online on " Enhancing English Language & Understanding Literary Concepts".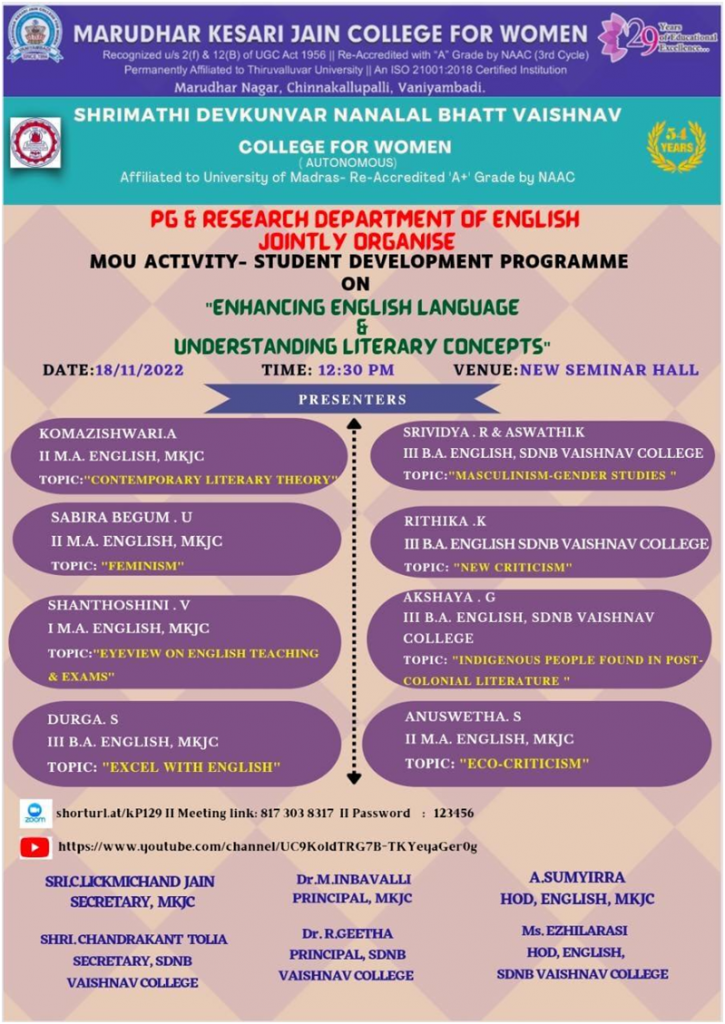 MOU activities for students with IITK
Student development programs
Python Programming (16/8/2022 to 20/8/2022)
Digital Marketing (19/9/2022 to 23/9/2022)
Android app development (26/9/2022 to 1/10/2022)
MOU activities with Indian Institure of Technology, Kanpur
Faculty Development programs
App Development with Android ( 26/9/2022 to 01/10/2022)