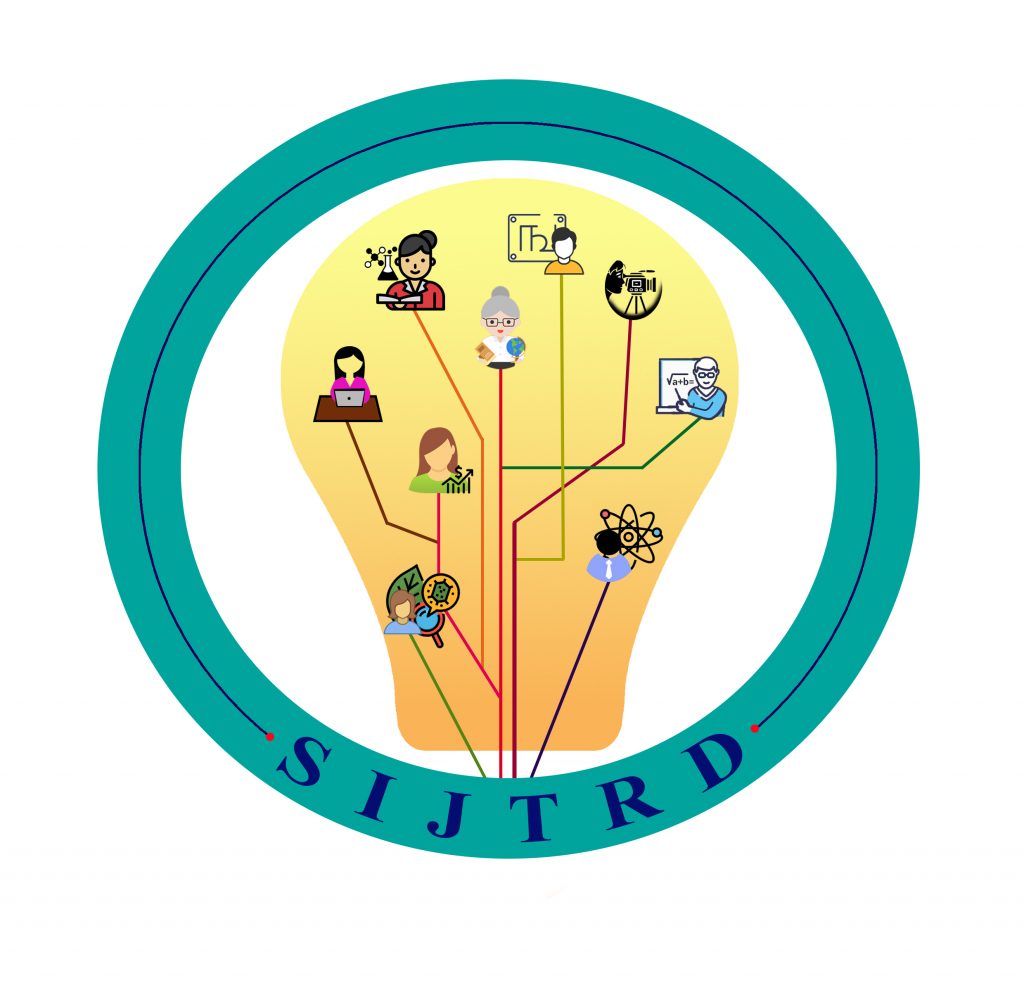 SIJTRD invites you to submit unpublished original research findings, survey articles and comparative study research articles for publication. SIJTRD is a multidisciplinary research journal that accepts articles of all domain or topics. Authors can submit the manuscript any time at

editor.sijtrd@gmail.com

. The manuscript should be in SIJTRD format Manuscript format

Important Dates: Volume 2, Issue 2

| | |
| --- | --- |
| Submission Deadlines | 20th November, 2022 |
| Author Notification for initial scanning | 2 days of submission |
| Final Issue | 15th December, 2022 |

For more inquiry regarding the journal and publication of paper mail us at

editor.sijtrd@gmail.com

Important Dates: Volume 2, Issue 2

| | |
| --- | --- |
| Submission Deadlines | 20th November, 2021 |
| Author Notification for initial scanning | 2 days of submission |
| Final Issue | 15th December, 2021 |
Announcement
! marquee -->
PLAGIARISM POLICY
The objective of the Journal is to publish original research/ review articles. The articles that does not satisfy the Plagiarism policy will never be considered for publication
As a Preliminary step of review policy, all submitted articles undergoes a Plagiarism check using a software. The accepted plagiarism is less than 15%.
If the article reports Plagiarism above 15% then the article is returned to the respective author with the results.
If the article reports plagiarism less than 15% then the article is moved forward to the Review process where paper id is allocated and is forwarded to the Reviewer for the comments.
If the article is accepted with revisions, then it is checked again for plagiarism and if it satisfies the policy then only it is moved forward for publication.