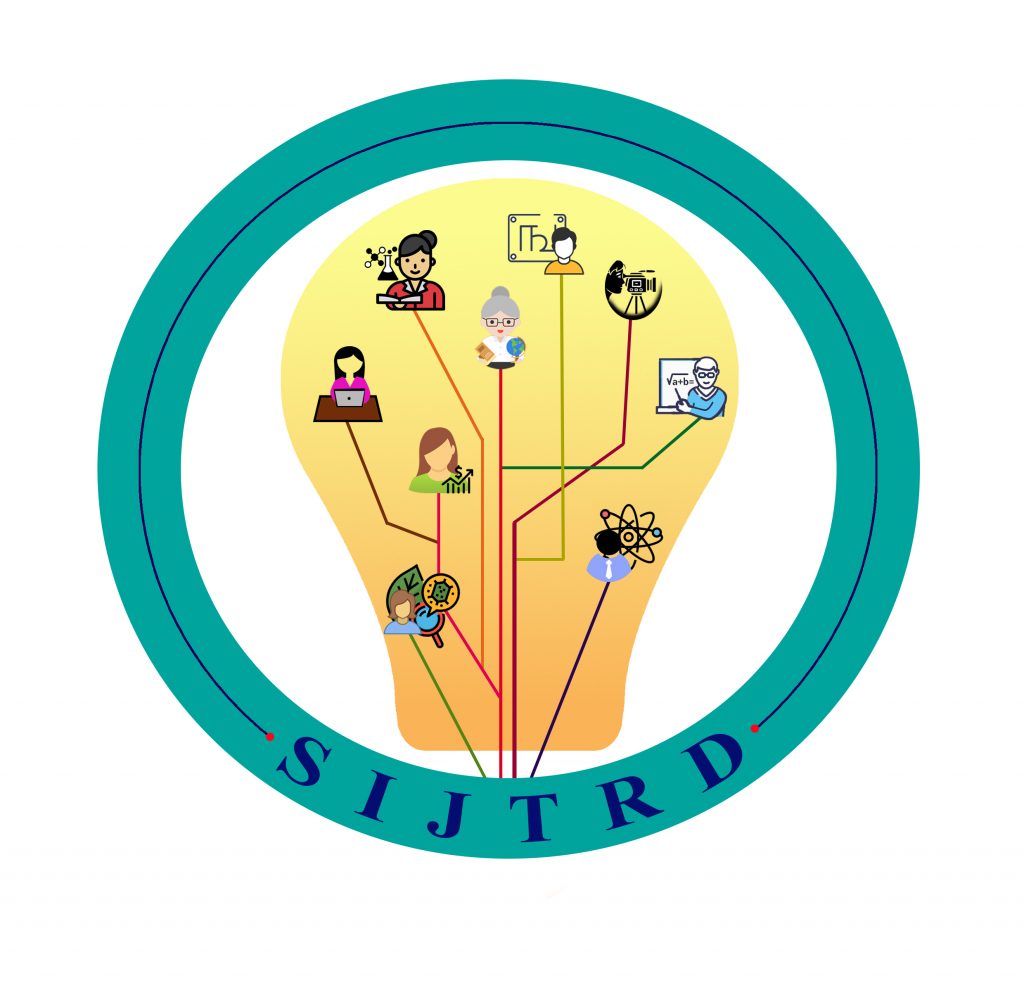 SIJTRD invites you to submit unpublished original research findings, survey articles and comparative study research articles for publication. SIJTRD is a multidisciplinary research journal that accepts articles of all domain or topics. Authors can submit the manuscript any time at

editor.sijtrd@gmail.com

. The manuscript should be in SIJTRD format Manuscript format

Important Dates: Volume 2, Issue 2

| | |
| --- | --- |
| Submission Deadlines | 20th November, 2022 |
| Author Notification for initial scanning | 2 days of submission |
| Final Issue | 15th December, 2022 |

For more inquiry regarding the journal and publication of paper mail us at

editor.sijtrd@gmail.com

Important Dates: Volume 2, Issue 2

| | |
| --- | --- |
| Submission Deadlines | 20th November, 2021 |
| Author Notification for initial scanning | 2 days of submission |
| Final Issue | 15th December, 2021 |
Announcement
! marquee -->
GUIDELINES FOR AUTHOR
The Journal accepts all unpublished review and research articles. The Manuscript must be in (.doc,.docx and PDF) format. The Manuscript need to follow the Plagiarism Policy. All submitted manuscripts undergoes a Peer Review Process to check the correctness and relevance to the selected research title. After Peer reviewing, the author will be intimated with decision of the Review process Peer Review Policy.
GUIDELINES FOR AUTHOR
Authors can submit their articles to editor.sijtrd@gmail.com
The manuscript must be in the prescribed format. Manuscript format
The manuscript pages is limited to 6–8 pages
Manuscript must have less than 15% plagiarism, for more information please refer Plagiarism Policy
The Review of the article may be accepted, with revisions and rejected.
Articles reviewed with accepted with revisions will be accepted for publication only when the author satisfies the revision requirements of the review comments.
After acceptance, the author need to submit the copyright form with final manuscript.
The manuscript once published in the Journal will not be removed and it is owned by the publishing house. Any reprint or republish of the published articles is not allowed.