COURSE HIGHLIGHTS:
The course was started in the year 2011.
Candidates for admission to B.Com Honours course should have an aggregate of 75% marks in Commerce group, consisting of Business Maths, Commerce, Accountancy.
To ensure the successfulness of the programme, maximum class strength should not exceed 40 students.
A candidate shall be declared to be passed, only when secures 50% in all core papers.
In order to pave way for Industry-Integrated learning and also to enable students to obtain better practical knowledge and hands on experience, students undergo Internship training programme for a period of 35 days during the end of II, IV and V semester
Total Credits for the course is 167
Case Study Learning Methodology is also been followed to make the learning effective.
STAFF DETAIL
DR. S.PRIYA REDDY,M.Com.,M.Phil., M.B.A., Ph.D. (NET)-Head incharge of B.Com Honours
R.V.USHA,M.Com.,M.B.A.,B.Ed (SLET)
C.TAMILARASI,M.Com., B.Ed.,(SET)
VIDYA.N,M.Com.,M.B.A.,Ph.D.
PRIYA JAGADEESAN,M.Com., M.Phil.,(SET)
N.SANKARESWARI,M.Com.,M.B.A.,M.Phil.,Ph.D.
Academic Year 2018-19 (Odd Semester)
Case study classes were conducted to honours students in the month of August-October 2018. Dr. R.Shanthi, Associate professor (University of madras), addressed students on the methodology of conducting research to III year students. She also lectured II year students on marketing practices in the real-world economy. The students gained more information through interaction with the presenter.Dr.Padmaja Priyadharshini, addressed 2nd year students on the development of entrepreneurship and role of women entrepreneurs in the developing economy.ACS Saimathy. S, practising Company Secretary, presented a Case study class on the topics related to "Business Law" on 1/10/2018. CMA Vidhya, Cost Accountant lectured students on the topics related to Cost Accounting and Financial Management subjects. Jayshree (Business school of logistics) addressed students on management of logistics and supply chain relationships. Case study class led by Dr. Rohini Priya, Assistant Professor (S.D.N.B.V.C), addressed students on the subject "Business Economics". The session emphasised on the concept of Agency and Principal agent relationships.Dr. Vijayshree Assistant Professor(S.D.N.B.V.C) explained students on formulation of hypothesis and its testing,chi-square test, t test and Anova. The lecture gave more information to studentson the analysis of sampling and t test. Mr. Abilash Surendran, srinivasa Academy (CMA) lectured students on Accounting standards. He alos addressed on topics related to Alteration of share capital &internal reconstruction and Accounting for price level changes.CA Lakshmanan, Auditorexplained topics related to Single Entry,, Differences between Single Entry and Double EntrySystem as well as Statement of Affairs Method &Conversion Method to I year students.CA Rajendran, Auditor lectured students on computation of Income under the head business or profession. CA Karthiga Alagappan, Auditor addressed students on the Role and liabilities of Company Auditor and professional ethics. The interactive session had given real life exposure to students.
Even Semester
PG and Research Department of commerce conducted international workshop on 12/02/2019. Mrs Uma Panch, a renowned Entrepreneur, Sydney, Australia, addressed students on the topics related to Principles of Management, Corporate Ethics and Governance and Human Resources Management. Discussion on Practical cases in the field of industry and commerce and Interactive response from students highlighted the efficacious session.
FACULTY DETAILS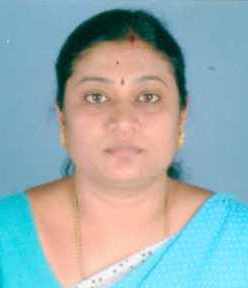 M.Com.,M.Phil., M.B.A., Ph.D. (NET)
Assistant Professor
Specialization: HRM
Experience: 14 years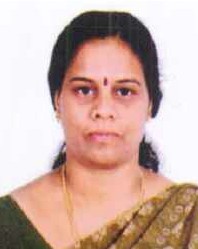 M.Com.,M.B.A.,Ph.D.
ASSISTANT PROFESSOR
Specialization: Human resource management
Experience: 24 years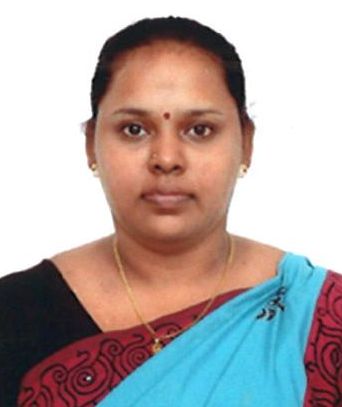 M.Com., M.Phil.,(SET)
ASSISTANT PROFESSOR
Specialization: MARKETING
Experience: 1 year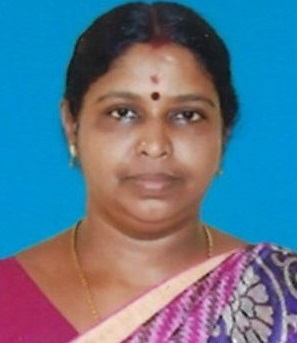 M.Com.,M.B.A.,M.Phil.,Ph.D.
ASSISTANT PROFESSOR
Specialization: Marketing
Experience: 9