ABOUT THE DEPARTMENT
Department of Hindi was started in the year 1968 in the Aided Stream and in the year 1982 in the Self – Finance stream . Since then the Department has offered Part- I Hindi to the College students.
This Department focuses on the Functional aspects of the Language and it also strives hard to impart moral and social values in the young minds through Literature. This Department not only caters to the needs of students who have their roots at the Hindi speaking states but also imparts Linguistic skills to those from the home state and other Non-Hindi states also who are eager to learn this Language .
BASIC HINDI was introduced as Non Major Elective Paper in the academic year 2013-2014, with the focus on effective application of the Language in the day-to-day life. Thus enabling those students , who have not acquainted themselves with Hindi till school final, to read, write and converse in Hindi.
COURSES OFFERED
UG
PART- I FOUNDATION COURSE IN HINDI FOR ALL UG PROGRAMS
BASIC HINDI AS NON MAJOR ELECTIVE PAPER FOR ALL UG
ASSOCIATION
ACADEMIC YEAR 2017-2018 – HINDI LITERARY ASSOCIATION MEETING 2017 – 2018
ACADEMIC YEAR 2018-2019 – HINDI ASSOCIATION MEETING 2018 – 2019
Hindi Students Paper Presentation at International Seminar jointly organized by Kashmiri Sangham and Stella Maris College

Hindi Bazaar

INTER DEPARTMENT LEVEL HINDI COMPETITION – PUPPET SHOW ON NATURE CONSERVATION
FACULTY DETAILS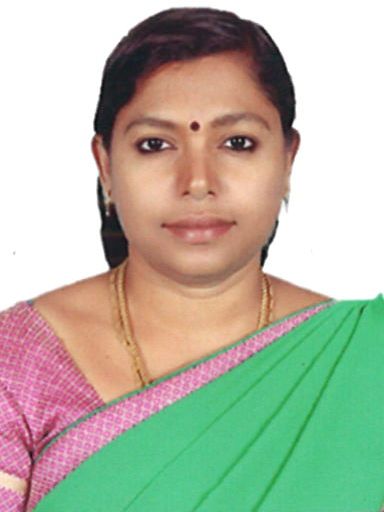 M.A., M.PhIl., Ph.D., PGDT
Asst. Professor and Head Incharge
Specialization: Satire in Drama Literature
Experience: 16 Years